Assam versus UP Ranji trophy match ends in a draw
The Group A Ranji Trophy match between Assam and Uttar Pradesh ended in a draw at the Assam Cricket Association Stadium in Barsapara here yesterday.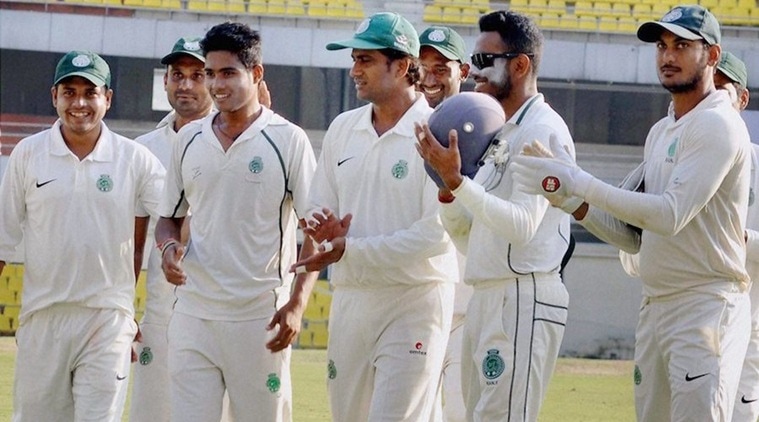 UP resumed the final day at 229 for 2 and declared their second innings 357-6. Overnight centurion Umang Sharma added another 17 to finish with 148, and Mohammad Saif struck 77. Assam needed 389 runs in the second innings to win the tie. However the side managed to score 148-4 when the match came to an end.
Assam, still in search of their first win of the season, is at the bottom of the table with two points. Uttar Pradesh is just above them, with four points in five matches.
Scorecard:
Uttar Pradesh 1st Innings: 349
Assam 1st Innings: 318
Uttar Pradesh 1st Innings: 357-6
Assam 1st Innings: 148-4
Tags : Cricket Assam Uttar Pradesh Ranji Trophy Barsapara Stadium