Campaigns at peak with less than a week for Tripura Elections
Major political parties are trying with all zeal to woo voters of the state with less than a week for the Tripura Assembly elections. BJP, Congress, CPI (M) has left no stone unturned to capture the attention of voters.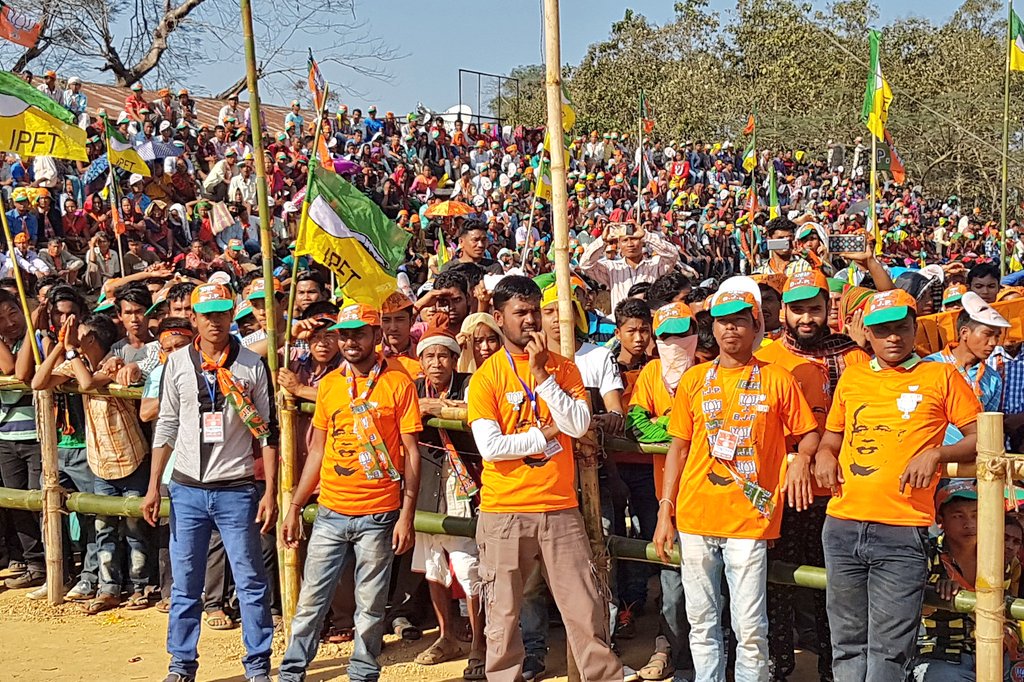 It must be noted that Uttar Pradesh Chief Minister Yogi Adityanath addressed a massive rally in the state yesterday, which shall also continue today. Congress MP Raj Babbar shall also be visiting state today, along with present CM Manik Sarkar addressing rallies.
Out of 60 seats of the state Assembly, elections are now going to be held for 59 constituencies on February 18, as polling in Charilam constituency in Sepahijhala district has been postponed due to the death of CPIM candidate Ramendra Narayan Debbarma.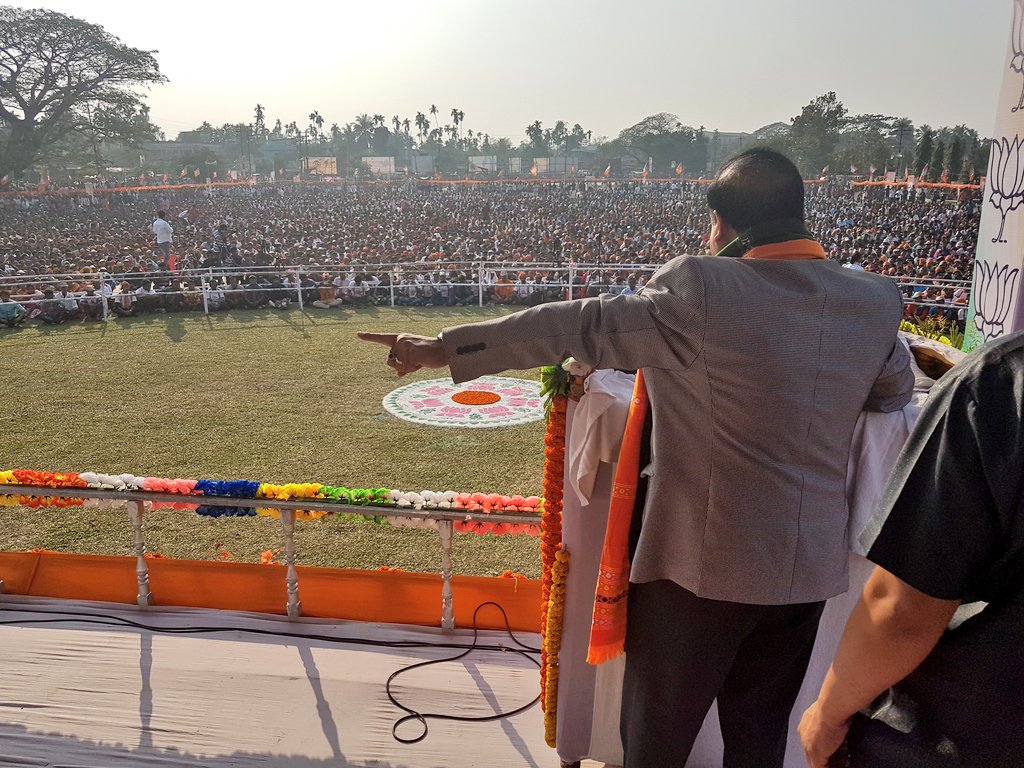 Campaigns in the state has reached the peak with UP Chief Minister Yogi Adityanath addressing rallies in Matarbari, Sabroom and Pabiacherra; Congress MP Raj Babbar holding road shows and addressing rallies in Kailashahar, Agartala, Bardowali, Ramnagar and Banamalipur constituencies and Chief Minister Manik Sarkar touring different corners of the state to gain the support of voters.
Tags : Tripura Election BJP Congress CPI (M) Tripura Tripura News Northeast