CM Sarbananda Sonowal visits Sonari: Distributes KCCs, tractors, land pattas to farmers
Chief Minister Sarbananda Sonowal on Saturday distributed Kisan Credit Cards, tractors and power tillers among selected farmers at a meeting in Sonari, Charaideo district. He also distributed land pattas to around 350 small tea growers and provided financial assistance to over 4,500 storm affected families of the Sonari area.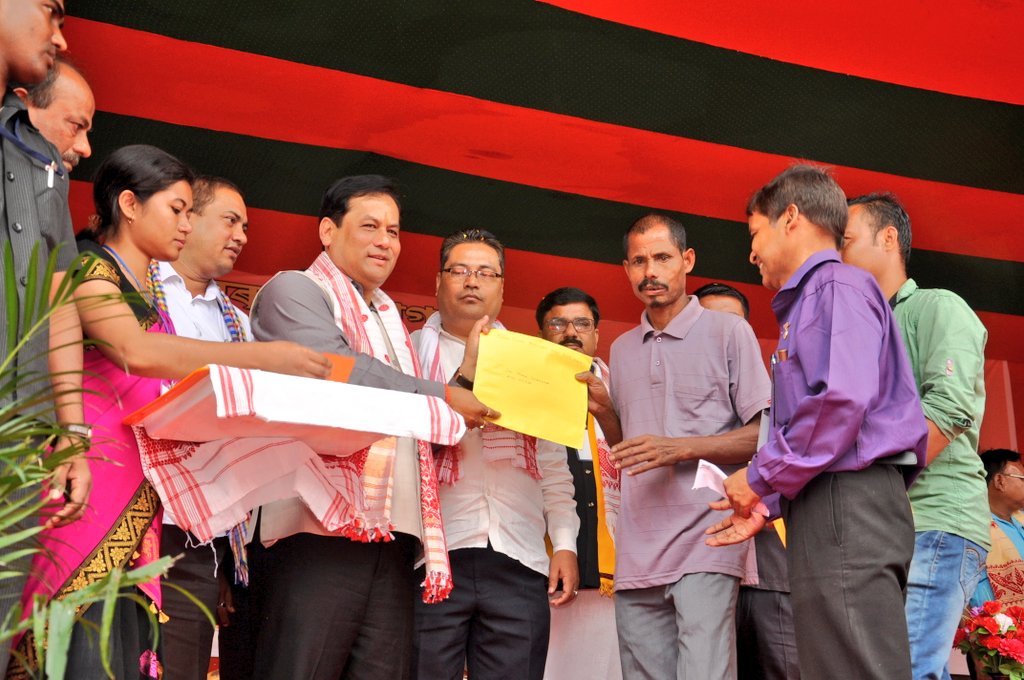 The Chief Minister during his visit to Sonari laid the foundation stone of a guest house on Sonari Sarbajanin Barnamghar premises to be built at the cost of Rs. 50 lakh from his untied funds. Sonowal also announced the release of Rs. 1 crore from his untied fund towards development of Charaideo district.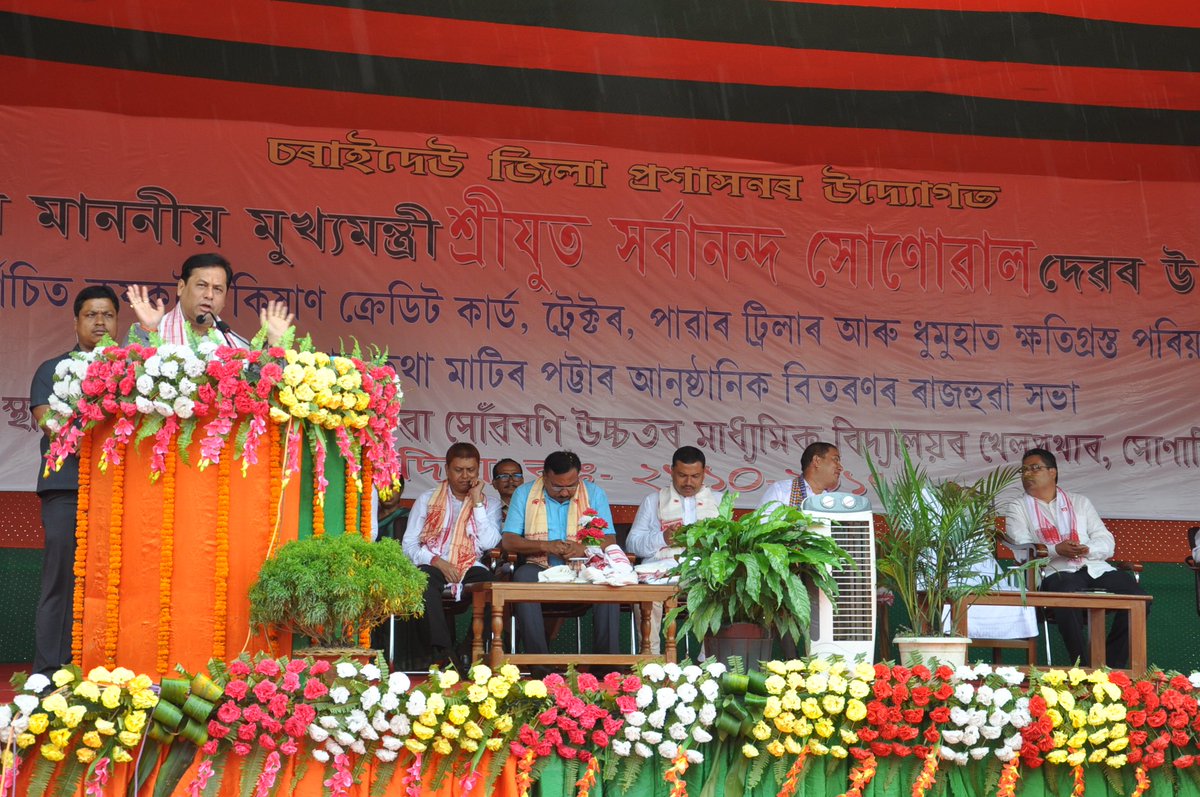 Highlighting tourism potential of Charaideo, the Chief Minister urged the people to actively participate in governance to reap benefits of development. Sonowal said that the border district stands at the cusp of massive transformations and will be leading force in the developmental journey of Assam.
Tags : Chief Minister Sarbananda Sonowal Sonari KKCs tractors land pattas