CM Sonowal distributes Scooters among 1000 HS passed girl students
Assam Chief Minister Sarbananda Sonowal on Friday ceremoniously distributed non-gear two-wheelers (Scooters) to top 1,000 girl students, who qualified the Higher Secondary examination in 2017 conducted by Assam Higher Secondary Education Council (AHSEC).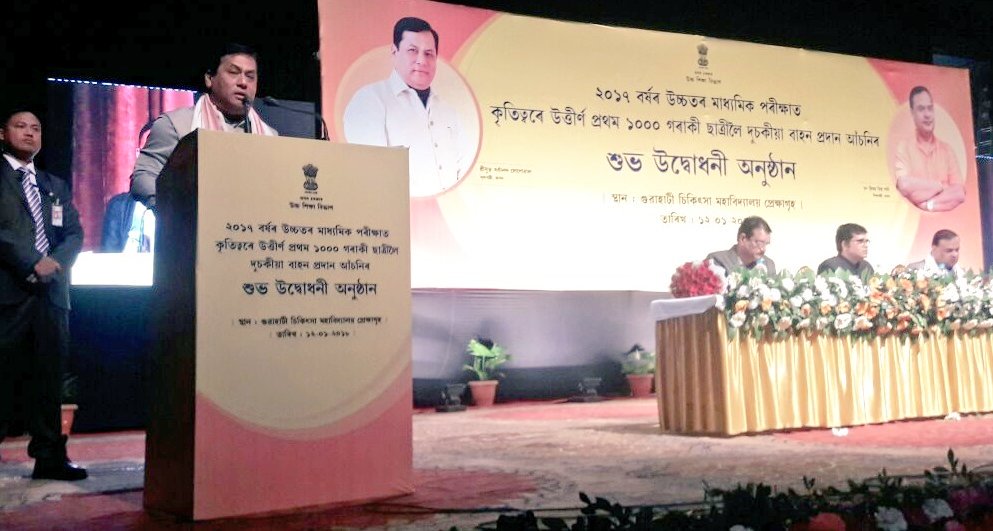 Aimed at empowering girls to actively participate in nation building, the Chief Minister urged students to work with dedication and explore all opportunities to fulfill their dreams.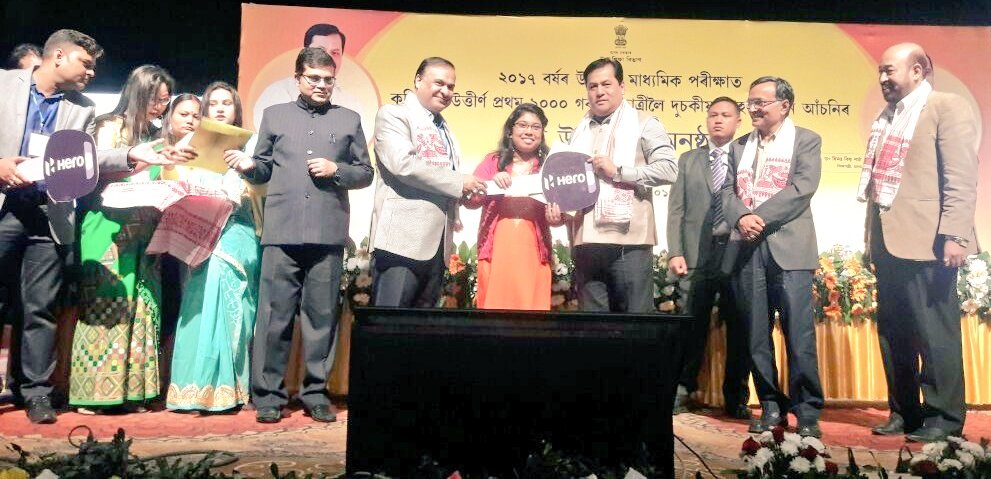 On the other hand, the Chief Minister stated that Gunotsav will bring qualitative improvement in the education sector of Assam. The CM also urged officials to include plantation drives in schools from next phase of the Gunotsav programme.
Tags : Sarbananda Sonowal Scooters HS passed girl students Himanta Biswa Sarma