Defacement of Deen Dayal Upadhyaya Adarsha Mahavidyalayas: Police detains three
Police today detained the president of Bihali Krishak Mukti Sangram Samiti (KMSS) Bhabananda Hazarika and the president of Bihali Satra Mukti Sangram Samiti (SMSS) Simanta Bania in connection with defacement of Deen Dayal Upadhyaya Adarsha Mahavidyalaya in Bihali, Biswanath. Previously, on Sunday evening, Goalpara police detained Parama Rabha, president of Goalpara KMSS in connection with the same case in Amjonga, Goalpara. Later on Monday police released him from custody.
With the BJP and its government dismissing any possibility of withdrawing its decision to name several new colleges in Assam after RSS ideologue Deendayal Upadhyaya, more and more voices are being raised in the state against it. The latest voice of dissent came from the activists of KMSS and SMSS, when they defaced the name boards of Deen Dayal Upadhyaya Adarsha Mahavidyalaya located in Biswanath, Goalpara and Bongaingaon on Sunday and renamed them after eminent personalities of Assam.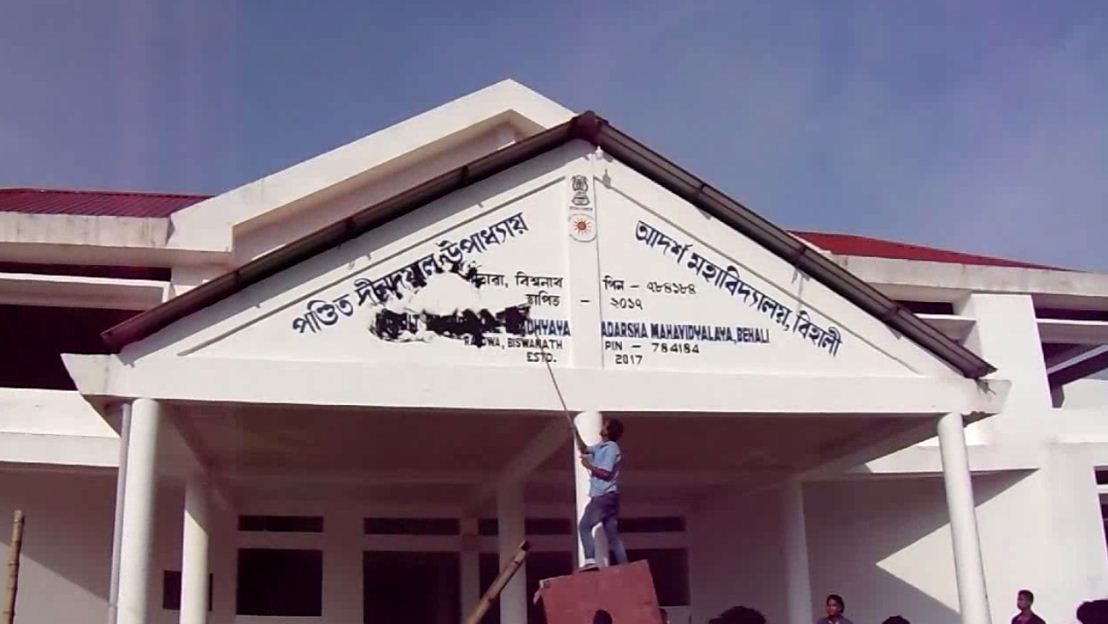 They had said, "This was just a symbolic protest, in the days to come we will intensify our protest against such establishments." They further added, "There were many eminent persons who had contributed immensely towards Assam's development in various fields like education, culture, science, administration and so on."
Tags : Deen Dayal Upadhyaya Adarsha Mahavidyalaya Deen Dayal Colleges Assam protest KMSS