Dhula incident: Administration announces ex gratia of Rs. 5 lakh to next of kin of Moidul Islam
The family members of Moidul Islam, who died on Wednesday during protest against police in Dhula area of Darrang district, have took the dead-body only after the administration has announced a compensation of Rs. 5 lakh to the next of kin of Moidul. A team of top officials have reached Moidul Islam's home following the incident. The team included ADGP, Mukesh Agarwal, Commissioner of North Assam, Mukti Gogoi, DC and SP of Darrang.
The district administration on instructions of Chief Minister Sarbananda Sonowal has ordered a magisterial enquiry by Additional Deputy Commissioner, Law and Order, Naranarayan Nath. He would submit his report within 15 days, said official sources. Meanwhile, an official release in Guwahati said Sonowal expressed concern over the incident and ordered another enquiry by Additional Chief Secretary MGVK Bhanu.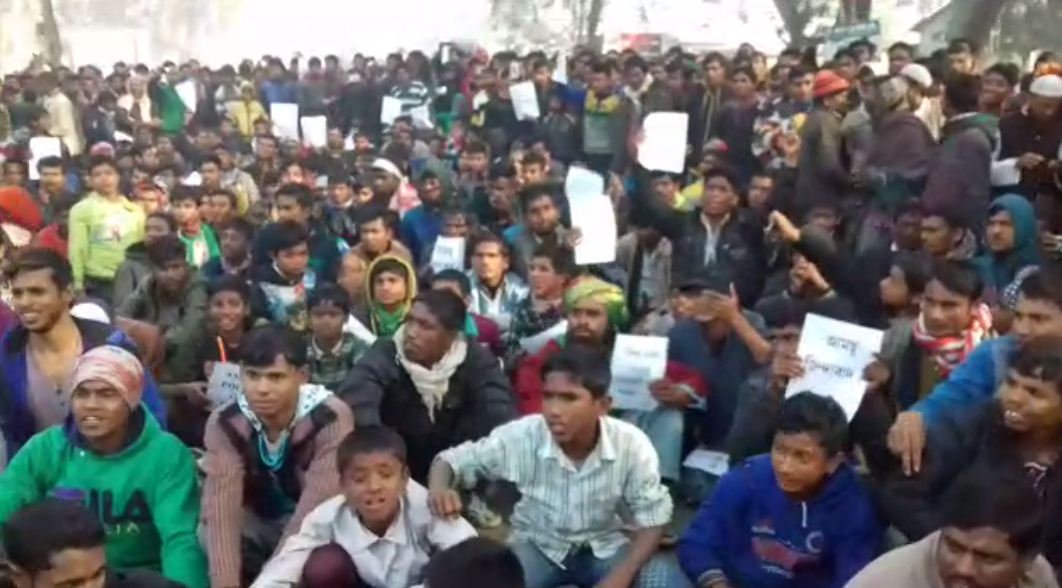 The opposition, however, said the enquiry ordered was "inadequate" and demanded a judicial probe into the incident. The leader of Opposition in Assam Assembly, Debabrata Saikia of the Congress alleged that incidents of firing, use of teargas shells and lathi charge by the police have become frequent in the past few months in the State. The Krishak Mukti Sangram Samiti accused the BJP-led government in the State of running a "police raj" and misusing power over the common people.
Tags : Dhula incident Moidul Islam Sarbananda Sonowal