Flash flood in Balipara and Chariduar: Several villages inundated
Following heavy rainfall, overflowing waters of Jorakhar and Mansiri inundated vast areas in Balipara and Chariduar in Sonitpur district today. Several areas including Dhekerigaon, Dighali Balijan, Ahoulagaon villages, besides Chariduar Police Station, Chariduar circle office, Balipara block PHC, various educational institutions, including Balipara HS School.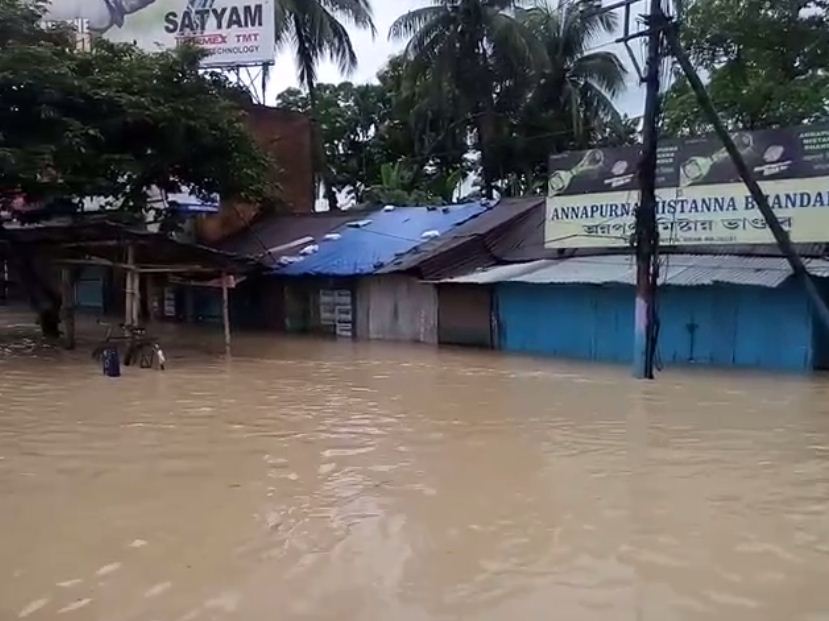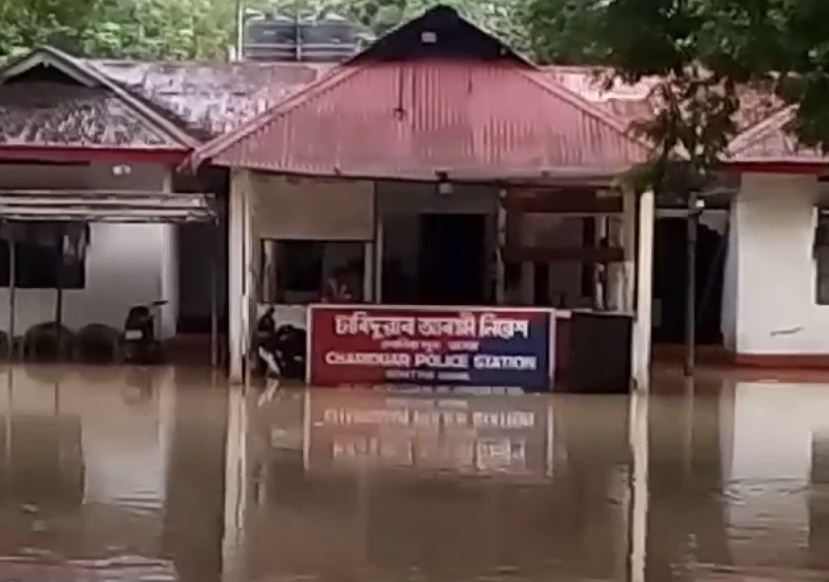 Due to inundation of about one km of National Highway, a severe traffic jam led to a tumultuous situation among the people in the area.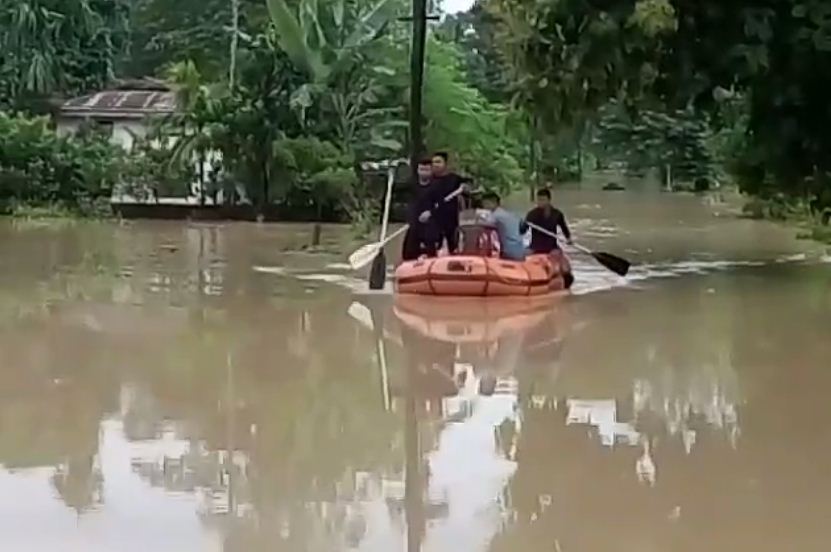 Meanwhile, a boy identified as Diganta Das went missing in the flash flood at Ulubari area in Balipara. State government announced an ex-gratia of Rs. 4 lakh to the next of kin of the victim. The district administration has pressed into service several rescue teams comprising NDRF and SDRF in the affected areas.
Tags : Flash flood Balipara Chariduar Police Station