IED blast kills two Assam Rifles jawans in Manipur
Two Assam Rifles jawans were killed and six injured when a suspected improvised explosive device (IED) exploded early morning today at Chandel town in Manipur's Chandel district.
One of the soldiers died of injuries on the spot while another trooper died on the way to the hospital. The other injured soldiers have been taken to a hospital.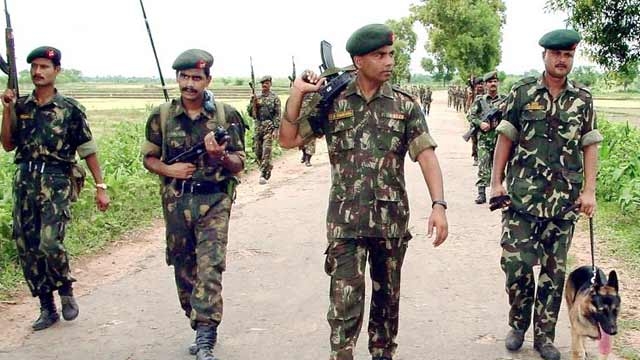 Rifleman Indra Singh was killed on the spot, while Jawan Sohan Lan succumbed to his injuries hours later, IANS reported. The troopers were on their morning jog when the IED was triggered.
The sic injured riflemen have been identifies as N. Shyam Kumar, S. Sarkar, Tirendra Nath Das, Ram Govind Singh, Nirmal Roy and Lalnunpuia, the police said.
Tags : Assam rifles IED blast Manipur jawans killed