Police arrest 3 Manipuri terrorists in connection with MP Jewellery robbery case from Siliguri
Police arrested 3 Manipuri terrorists from Siliguri in West Bengal in connection with several crore rupees Guwahati MP Jewellery robbery case. They were identified as Rajesh Singh, Mutunbar Singh, Saintjam Colin.
Acting on a tip off, a team of Guwahati police crime branch arrested one of them while he was trying to rob the PC Chandra Jewellers at Siliguri. Based on his statements, police succeeded in arresting another two terrorists, who were previously involved in several crore rupees MP Jewellery robbery case.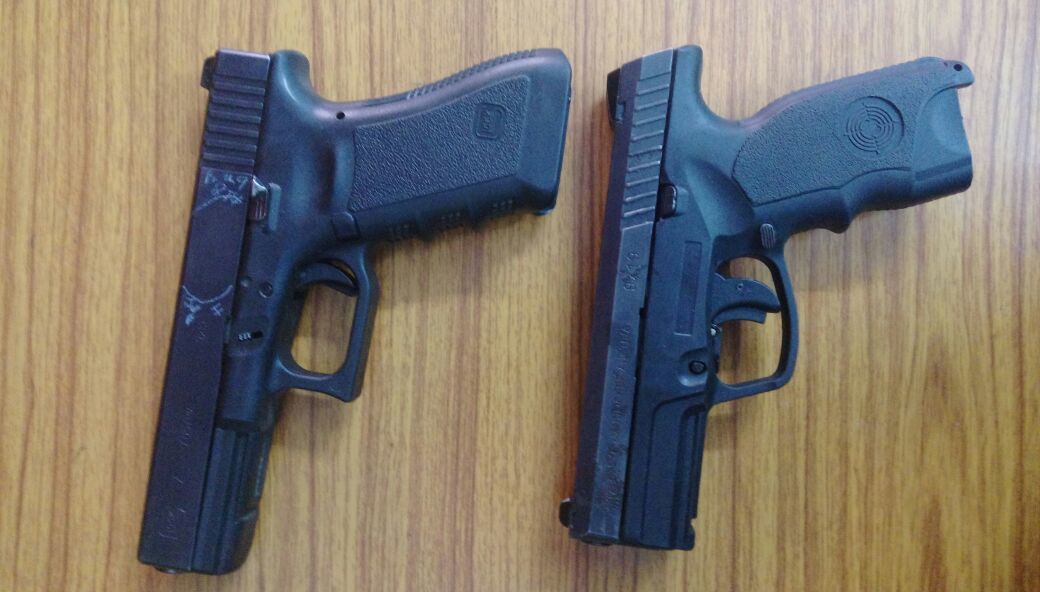 Meanwhile, police also seized two guns from them.
Earlier, on May 9, a gang of four armed robbers walked into the MP Jewellery near ABC on busy G.S. road around 7 PM and ordered employees and customers to move to one side. The robbers robbed gold worth Rs. 21 crore from the shop in the City.
Tags : Police Manipuri terrorists MP Jewellery robbery Siliguri