Preservation of Rasaraaj Lakshminath Bezbaruah's Sambalpur house to begin in March next
The Odisha government will start the protection and preservation process of Rasaraaj Lakshminath Bezbaruah's house in western Odisha town of Sambalpur from March 31, 2018. Informing the decision, the officials of Odisha government on Friday said that Chief Minister of Odisha, Naveen Patnaik will lay the foundation stone of the conservation project on that day.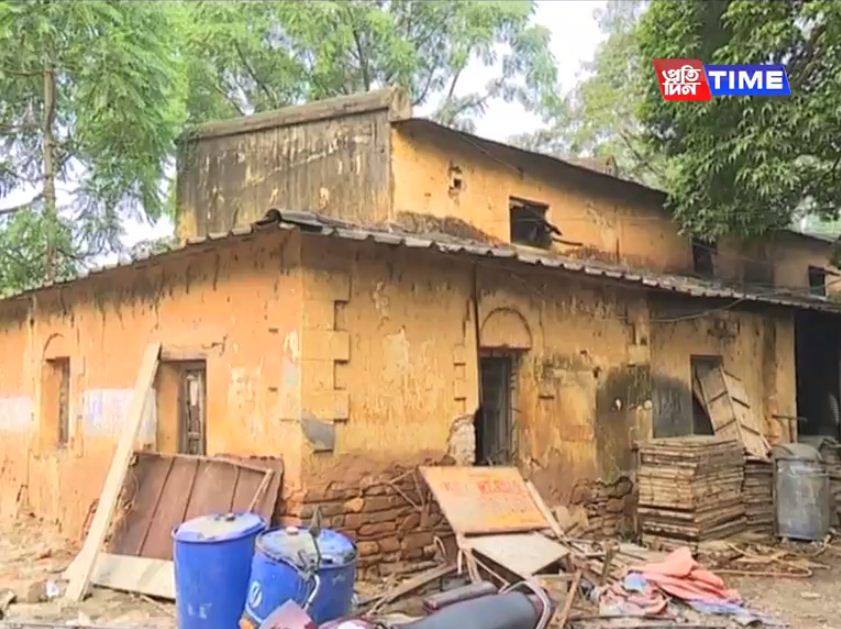 Previously, Divey Gupta, Head of Architectural conservation of INTACH (Indian National Trust for Art and Cultural Heritage) Delhi visited Bezbaruah's house at Sambalpur on Friday morning and did the field study. He examined the pilot copy of the Detailed Project Report (DPR) minutely and studied the houses from all angle. Mallika Mitra, head of conservation, INTACH Odisha, who have prepared the draft copy of DPR was present and she had a detail discussion with Gupta.
The construction work of Rotary or the expansion of the Chowk (where Bezbaruah's house is situated) is being started. The new bridge on river Mahanadi of the back side of Bezbaruah's house along with the Rotary will scheduled to be inaugurated by the Chief Minister of Odisha on 31st March 2018. On this very day the C.M likely to lay foundation for conservation work of Bezbaruah's houses and work will be commenced from that day.
A team of government of Assam had visited the Bezbaruah house in Odisha and requested Odisha CM Naveen Patnaik for his intervention in taking a proactive step for the preservation of the residence which is intrinsically associated with the emotions of the people of Assam.
Bezbaruah had lived in Sambalpur from 1917 to 1937. In 1924, he constructed the house on the huge patch of land. Apart from numerous stories and essays, Bezbaruah penned his autobiography 'Mor Jiwan Sowaran' in this house.
Tags : Rasaraaj Lakshminath Bezbaruah Lakshminath Bezbaruah's Sambalpur house Naveen Patnaik