Prime Minister Narendra Modi inaugurates Advantage Assam: Global Investors' Summit
Prime Minister of India, Narendra Modi today inaugurated the two-day long 'Advantage Assam: Global Investors' Summit' at Sarusajai in Guwahati. Addressing the gathering the Prime Minister said, India's growth story will pick up more speed when people living in North East region will see fast development in a balanced manner.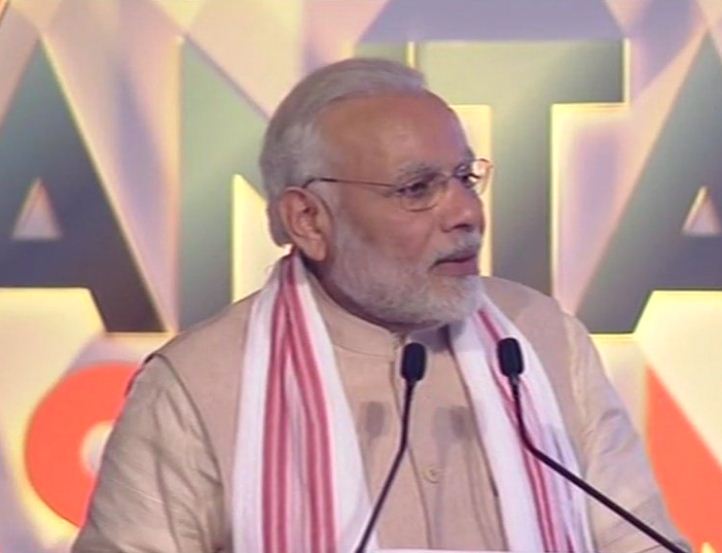 The PM further said that Assam has been ranked first among the North Eastern States in the Ease of Doing Business report. With present leadership of the State government, Assam is going to further improve its current position to emerge as one of the most sought after States for investment.
The objective of the summit is to position Assam as India's Expressway to ASEAN countries. The summit has been organised by the government of Assam in association with the industry body FICCI. Assam has identified a number of focus sectors which include agriculture and food processing, organic farming, bamboo, handloom, textile and handicrafts, inland water transport, river front development and logistics.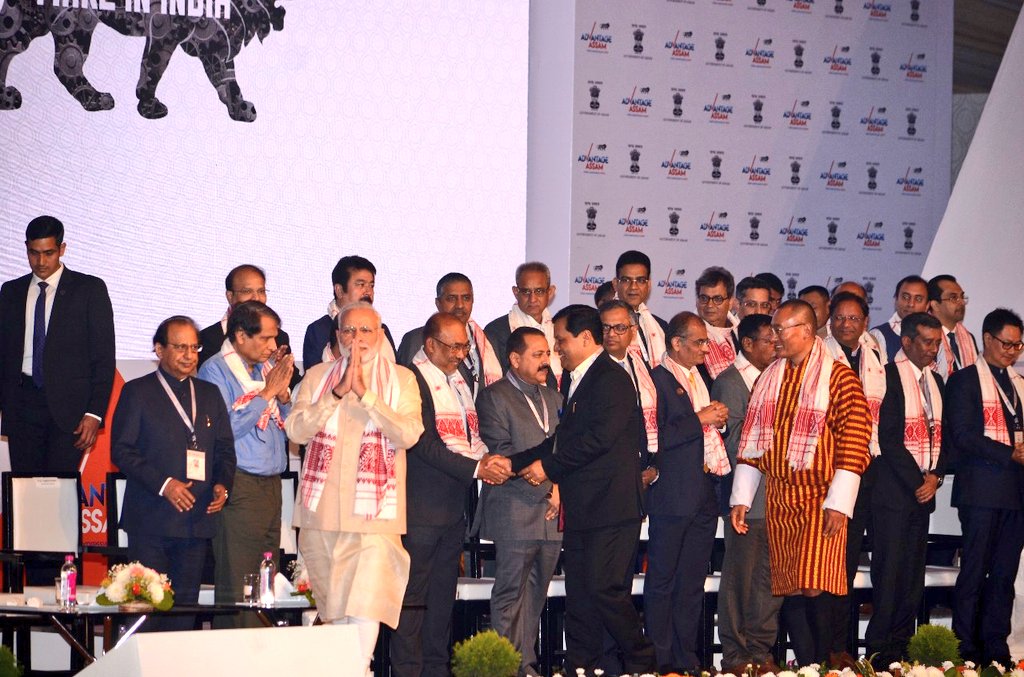 Previously, Jitendra Singh, Minister of DoNER (Development of North Eastern Region) said, "PM in a recent visit said North East means New Engine for India and this event vindicates Government of India's priority to push forward North East on journey of development. This event in Assam is a big boost to unexplored potential of the region and will supplement India's Act East policy."
On the other hand, Mukesh Ambani, CEO of Reliance Industries Limited in his speech said, "ISL will establish world class football academy in Assam." He also said that Reliance Industries will invest Rs. 2,500 crore in Assam.
The two-day event will showcase Assam's manufacturing opportunities and geostrategic advantages to foreign and domestic investors.
Tags : Prime Minister Narendra Modi Advantage Assam Global Investors' Summit Mukesh Ambani