The victory is the stamp on Modi's Act East Policy: Amit Shah
BJP President Amit Shah was overwhelmed with the response BJP received from Tripura, Nagaland and Meghalaya in the elections of 2018. Shah claims the result of the elections of the three northeastern states as an acceptance of Prime Minister Narendra Modi's developmental policy. He said the results are an indication of possible outcomes of upcoming assembly and 2019 Lok Sabha polls. The victory is the stamp on Modi's Act East Policy, Shah added. He said, BJP might have a clear majority in Tripura but it will also include alliance partners in the new Government.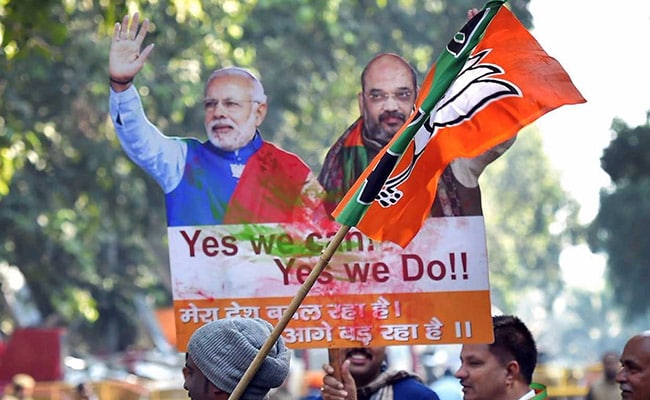 Amit Shah criticised CPI (M)'s defeat in the state saying it has been proved that Left is not right for any part of India. He alleged that Manik Sarkar's Government was a failed one as no development took place in Tripura in the past 25 years. He said the people of the North East want development and peace. The BJP President said 21 states are now having NDA and BJP Governments. Shah said that until the BJP forms Government in Odisha, West Bengal and Kerala, its golden period will not come.
Earlier in a series of tweets, Shah attributed the victory in the states to Prime Minister Narendra Modi's politics of development and his commitment to the welfare of North-Eastern region.
Meanwhile, the BJP Parliamentary Board is set to meet on Saturday evening to discuss the poll outcomes in the three North Eastern States. Prime Minister Narendra Modi and BJP President Amit Shah will be present to attend the meeting along with senior party leaders. Celebrations have begun at Party Headquarters in the National Capital where several workers are raising slogan over party's victory in Tripura.
Tags : Amit Shah Narendra modi Elections 2018 Tripura Meghalaya Nagaland Assam