RBI to soon unveil new Rs. 50 currency notes, old note to continue
The Reserve Bank of India (RBI) on Saturday said that it will soon issue a Rs. 50 currency note in the new Mahatma Gandhi Series, which will be fluorescent blue in colour. The announcement came after images of the new note started doing the rounds on social media since Friday.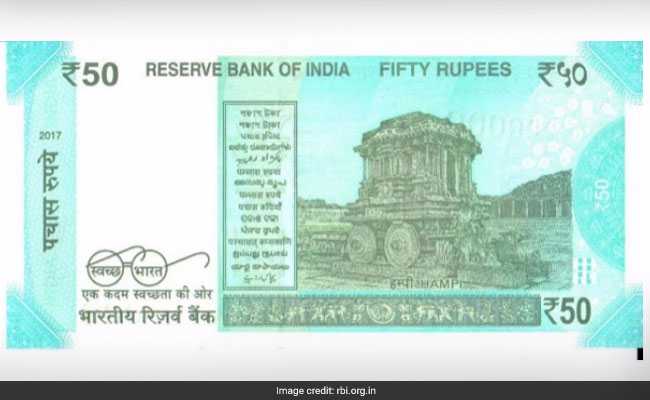 The RBI said in a statement, "The new denomination has motif of Hampi with chariot on the reverse, depicting the country's cultural heritage. The base colour of the note is fluorescent blue."
The bank notes of Rs. 50 denomination issued by the Reserve Bank in the earlier series will continue to be legal tender, it said.
The RBI also said that the note has other designs, with geometric patterns aligning with the overall colour scheme, both at the obverse and reverse of the note. The dimension of the bank note will be 66 mm x 135 mm, the RBI said.
The Rs. 50 denomination bank notes in the new series will bear the signature of RBI Governor Urjit R Patel.
Tags : RBI new Rs. 50 currency notes Urjit r patel