Aizawl FC's inspirational title clinching journey all set to turn into a Bollywood movie
Led by their coach Khalid Jamil, Aizawl Football Club's dream run to claim the I-League 2016-17 title is still fresh in the minds of football lovers across India. The Reds captured imagination of many as they romped home to a historic title despite being limited financially.
Termed as a repeat to what Leicester City FC did in the English Premier League 2015-16 season, it was a fairytale run by the Northeastern club as they clinched the title in only their second season in the top flight and that is indeed worthy of all the praise.
The incredible story is set to get further recognition as the club has now confirmed that it has finalized an agreement with renowned Bollywood film producer Tarun Rathi to turn it into a movie.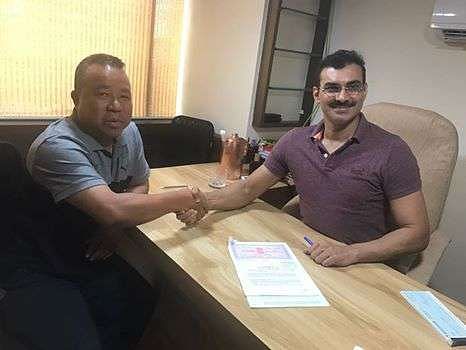 "The historic win of top league of the country by the unknown low budget club of Aizawl FC deserves worldwide recognition. Together with Aizawl FC, we can go a long way in serving the people of Mizoram and North East through a Bollywood Film," the producer was quoted as saying.
According to Aizawl FC owner Robert Romawia Royte, Ajay Devgn has been roped in to play the lead role of Jamil in the movie.
Aizawl FC owner and President Robert Romawia Royte said that the uplifting story will not only provide a boost to the people of Mizoram and the northeast but also the entire world football fraternity.
Tags : Aizawl FC Northeast Football Bollywood Khalid Jamil Ajay Devgn