103-year-old Sharbati Devi ties Rakhi on PM Narendra Modi
50 years after losing her real brother, a 103-year-old widow, Sharbati Devi on the occasion of Raksha Bandhan, tied a rakhi on the wrist of Prime Minister Narendra Modi today.
PMO, in a series of tweets on Monday said that, her son had written to the Prime Minister about his mother. The PM invited her to his residence today.
Sharbati Devi was extremely delighted to meet the Prime Minister and tie a Rakhi. The PM and Sharbati Devi had a wonderful interaction today.
Earlier today, PM Narendra Modi also took part in Raksha Bandhan celebrations when a group school girls and widows from Vrindavan tied Rakhis on his wrist.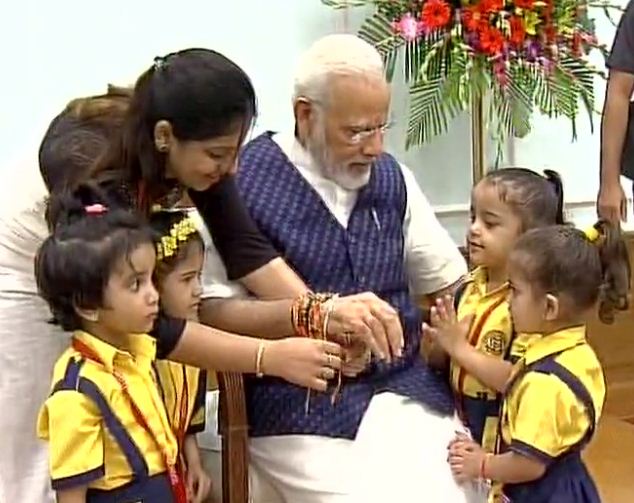 A widow after tying rakhi on PM had said, "We were very happy to tie the Prime Minister home-made rakhis on his wrist. We have invited him to come to Vrindavan. We poured our blessings on him."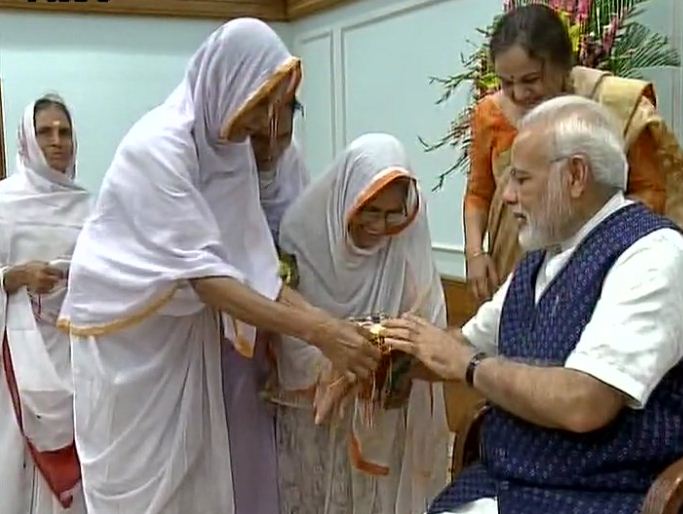 Tags : Sharbati Devi Narendra Modi Raksha Badhan