A failed dynast today chose to speak about his failed political journey in the US: Smriti Irani
Hitting back at Congress Vice President Rahul Gandhi who in a speech at the University of California said that arrogance had crept into his party leading to its defeat, BJP leader and Union Information and Broadcasting Minister Smriti Irani said, his speech was a big political confession, "To say that Congress became arrogant under Smt Sonia Gandhi and hence lost election is a big political confession of Rahul Gandhi," in a press conference at the party head quarters today.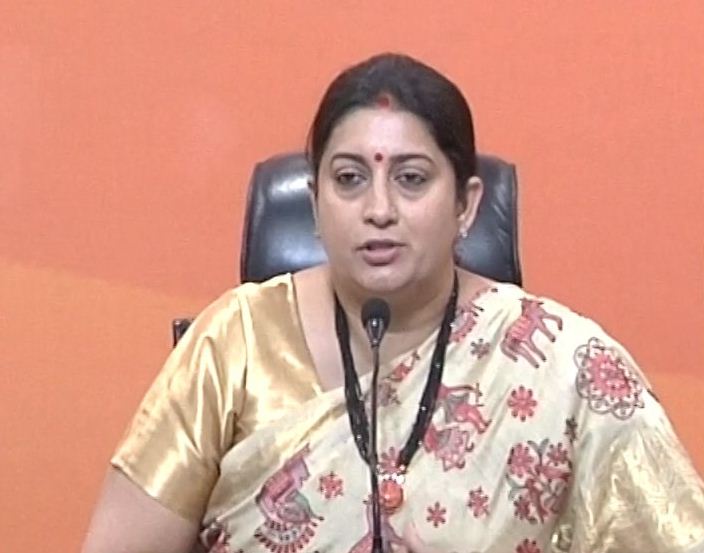 Stating that a "failed dynast" chose to speak about his "failed political career" on a foreign soil, Smriti Irani said, "Maybe Rahul Gandhi has forgotten that the voter is an Indian citizen. And that voter put his trust in Narendra Modi in 2014."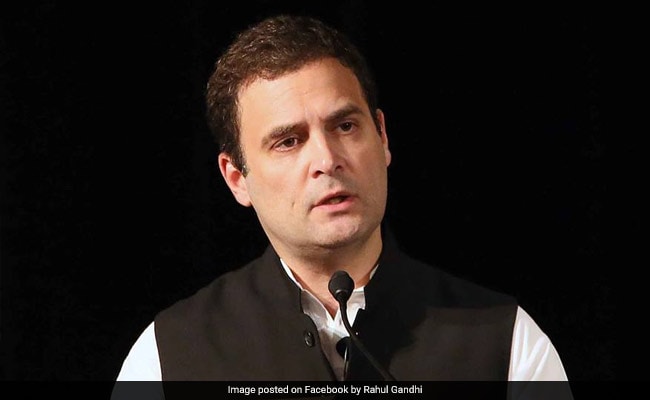 Irani also took on the Congress leader for his remarks on dynasty politics in India. "The presence of these three dignitaries at the top constitutional posts shows that Indian democracy thrives and gives an opportunity to merit, not to dynasty." Rahul on the other hand, had said that this was a problem that "is present in all political parties in India". "Don't go after me because the entire country is running like that. That's what happens in India," he had said, when asked about dynastic politics.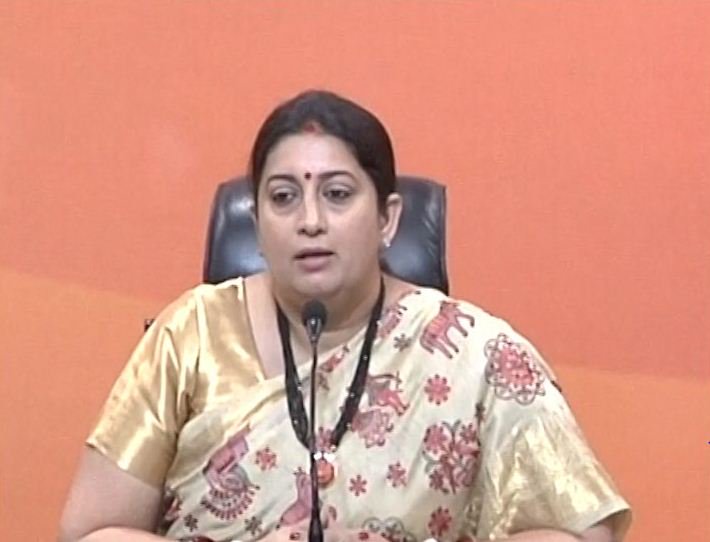 Tags : Smriti Irani Rahul Gandhi dynasty politics University of California