Budget session of Parliament begins
The Budget session of Parliament begins on Monday. The first phase of the session has commenced with President Ram Nath Kovind's address to a joint session of both the houses.
Addressing the session, the President said, "The government has stressed on promoting the poor and middle class, especially for the self-employment, without providing a bank guarantee loan. Now people are able to easily take loans to realize their dream of running their enterprise."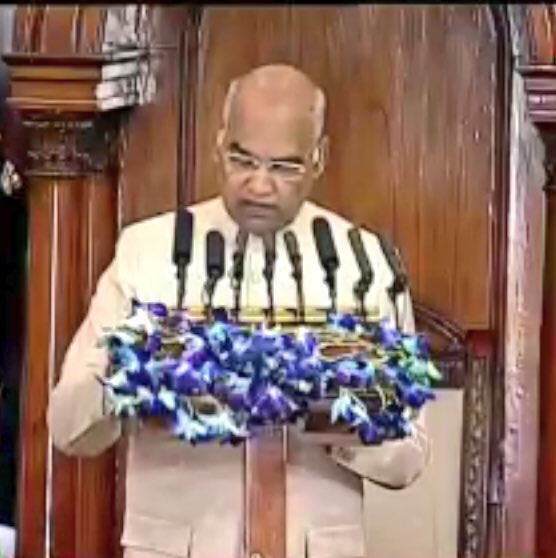 The president also said, "Today all the Indians settled in any corner of the world have the confidence that if they fall into trouble anywhere, their government will take them safely and bring them home. Since the year 2014 more than 90,000 Indians stranded in crisis abroad have been brought back."
President Ram Nath Kovind said, in the last three years, the Government has approved a plan of Rs. 10,000 crores to strengthen the transmission and distribution power connectivity in the North-Eastern States.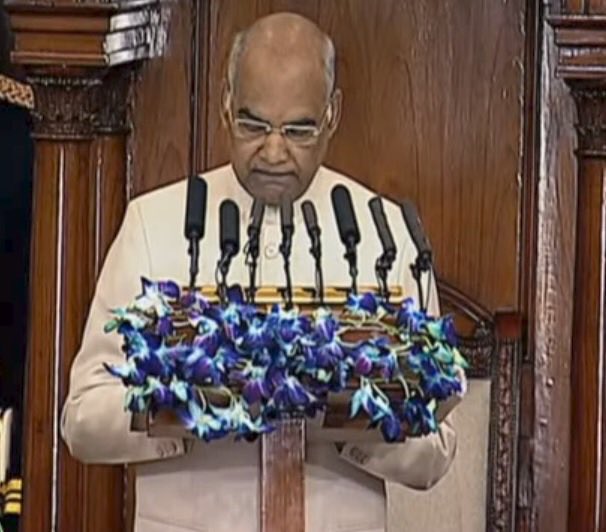 Meanwhile, the Economic Survey will also be tabled today while the Union Budget will be presented on Thursday, February 1. The first part of the session will continue until the 9th of February. After a recess of nearly a month, the session will resume on 5th March and go on until 6th April.
Tags : Budget session Parliament President Kovind North East