Himachal Pradesh assembly election: Campaigning in full swing; PM addresses rally
Prime Minister Narendra Modi on Sunday, while addressing a rally in Una said, the government is working to fulfill the aspirations of the people and it will ensure jobs for youth, healthcare for elderly and proper education for children.
Prime Minister Modi at Una town in poll-bound Himachal Pradesh said, the future of the country depends on the speed of development for the last man in the queue. He said, the government will ensure that the money it releases is completely utilised for welfare of the people.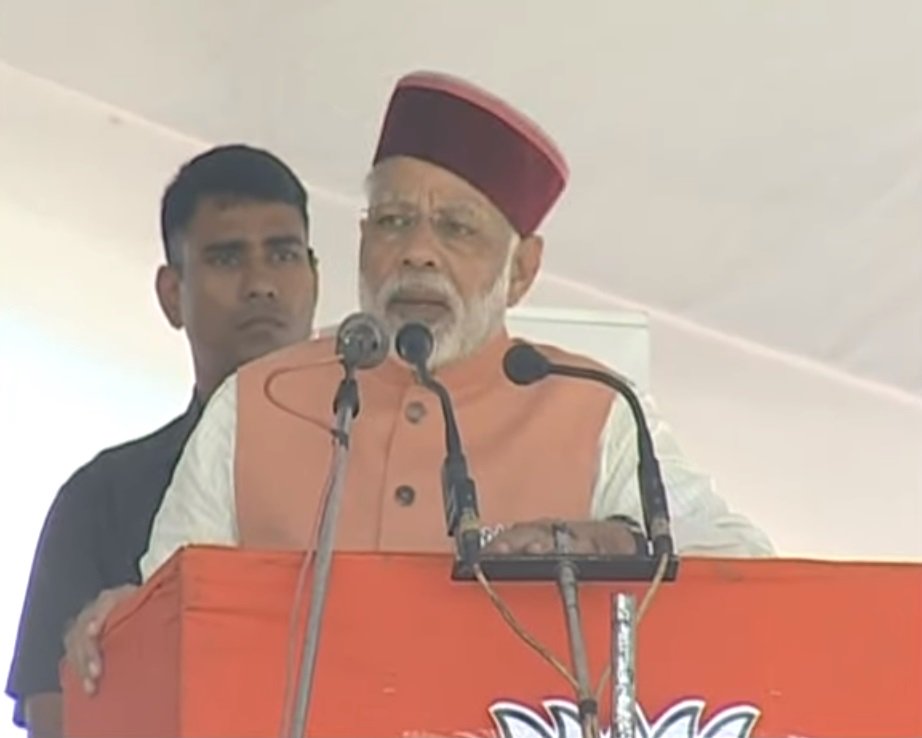 Speaking about the benami property issue, PM Narendra Modi slammed the Congress party. Narendra Modi said that the party is worried that their property will be confisticated. He said, this is why the Congress is protesting on 8th November when demonetisation completes one year.
Meanwhile, on the Goods and Services Tax (GST), the Prime Minister said, the country has warmly welcomed GST as it has immensely benefited the transport sector. He said, the government has addressed most of the issues related to GST, and the rest will be resolved soon.
The 68-member Himachal Pradesh Assembly election will be held on Thursday. Campaigning will come to end on Tuesday.
Tags : Himachal Pradesh assembly election Campaigning Narendra Modi