Hunkar Rally in Delhi: Chandrashekhar Azad should be released, says leader
A huge rally took place on the Parliament streets of the country on Tuesday, which involved recently elected Dalit leader Jignesh Mevani, Assam KMSS leader Akhil Gogoi, Bezwada Wilson, Umar Khalid and Shehla Rashid. They raised their voice against the failure of the current Narendra Modi-led BJP government in creating enough job opportunities and constant brutality and disturbed environment for the Dalits and Muslims.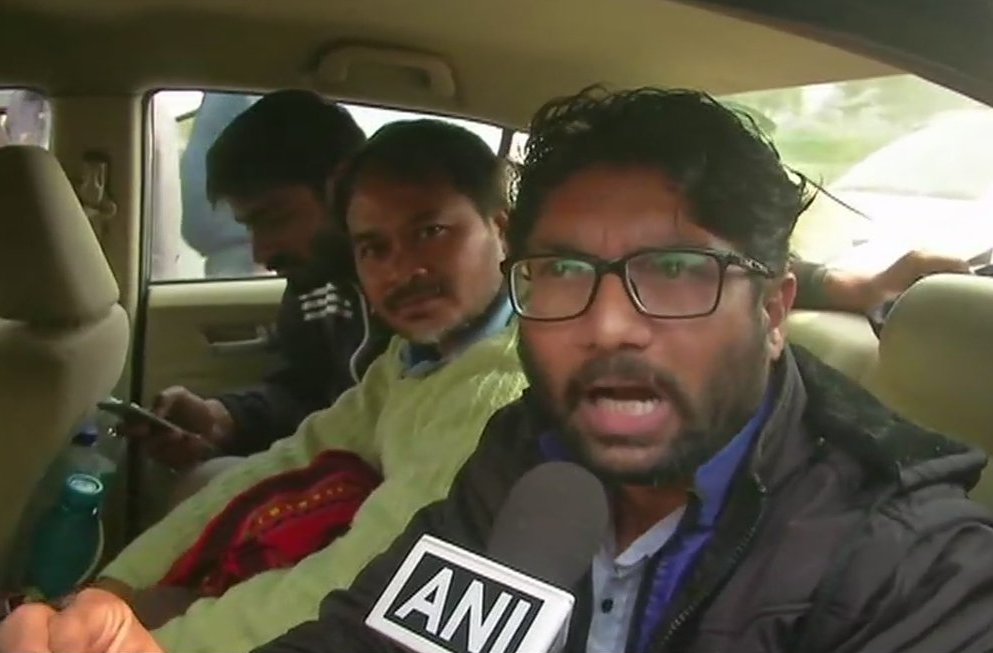 The 'Yuva Hunkar Rally' put forwarded the demand for release of Dalit outfit Bhim Army's founder Chandrashekhar Azad, who got arrested last year for being accused by the police of spearheading the Saharanpur violence, and remind the government about the serious issues of educational rights, employment, livelihood and gender justice to be focused.
Documentary filmmaker, and one of the organisers of the rally, Nakul Singh Sawhney said, "We, especially the young, are staring at a dark future. The attacks on Muslims and Dalits have been increasing. The Bharatiya Janata Party-led Union government has done nothing to stop its own leaders from perpetuating hate across the country. At the same time, the government has miserably failed to economically uplift any community. The government is nowhere close to generating two crore jobs every year as it had promised. Constant price rise has broken people."
On the other hand, police security has been highly active and stern towards the rally for not having any legal grant for creating such march. "No permission granted so far by Delhi Police to hold proposed protest at Parliament Street in view of NGT orders. Organisers have been constantly advised to go to alternate site, which they are reluctant to accept," was mentioned by the office of Deputy Commissioner of Police, New Delhi.
Meanwhile, Jignesh Mevani again mentioned that such comments are the ways to mislead his supporters to rise for the march.
Tags : Hunkar Rally Delhi Chandrashekhar Azad Jignesh Mevani Akhil Gogoi Shehla Rashid