India and Myanmar inks eleven MoUs in various sectors
India and Myanmar today inked 11 Memoranda of Understandings (MoUs) in a range of sectors which includes maritime security cooperation, white shipping information, Elections and press. The MoUs were signed after Prime Minister Narendra Modi held wide-ranging talks with Myanmar's State Counsellor and 1991 Nobel Peace prize winner, Aung San Suu Kyi in Nay Pyi Taw.
Besides the MoU to strengthen maritime security cooperation, the countries also signed an agreement for sharing white shipping information to improve data sharing on non-classified merchant navy ships or cargo ships.
The 11 MoUs also include one between the Election Commission of India and Union Election of Myanmar. According to a statement issued by Ministry of External Affairs, an MoU was also signed to organise cultural exchange programme for the period 2017-2020.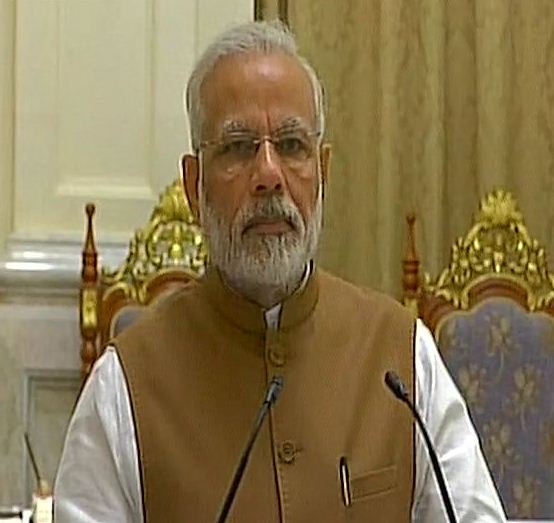 The two countries also signed agreements on cooperation between Myanmar Press Council and Press Council of India, extension of agreement on the establishment of India-Myanmar Centre for Enhancement of IT skill.
They also signed agreements to cooperate in 'Medical Products Regulation' and in the field of health and medicine. India and Myanmar also signed an MoU on enhancing the cooperation on upgradation of the women's police training centre at Yamethin in Myanmar.
Tags : India Myanmar MoU Modi in Myanmar