India's Khichdi makes it to Guinness Book of World Records
India today successfully set a Guinness world record by cooking 918 kg of khichdi, a traditional multi-grain dish, at the ongoing World Food India 2017 event organized by the government in New Delhi.
Celebrity Chef Sanjeev Kapoor, with the help of over 50 volunteers, prepared whopping 918 kilograms Khichdi, to give the Guinness Book of World Records its newest entrant.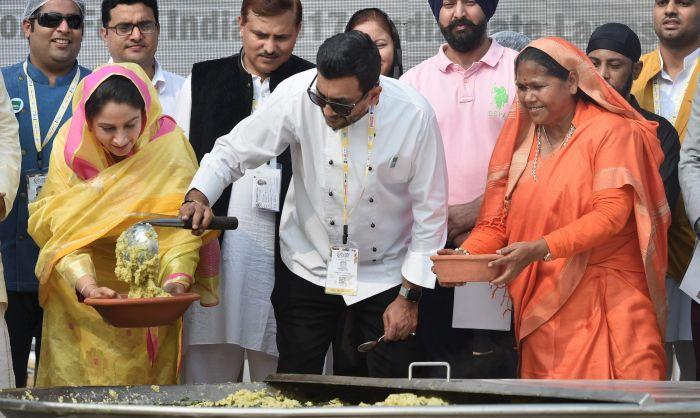 The khichdi was cooked in a custom-made kadhai (wok) in front of a live audience at the World Food India 2017.
The largest serving of rice and beans, the multi-grain, nutrtious, high protein Khichdi was prepared in a kadhai of the capacity of 1000 litres and 7 feet in diameter.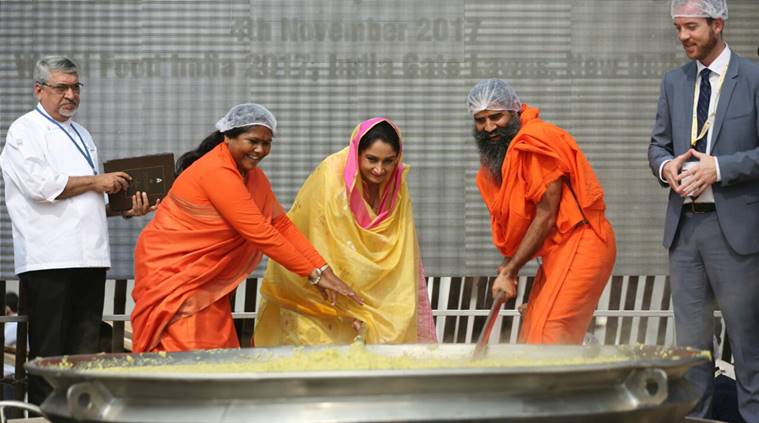 "We are still waiting for a few pieces of evidence. For the time being, I am happy to announce that this (khichdi) wins the Guinness World title weighing 918 kg," Guinness World Records' Project Manager Paulina Sapinska said at the event.
Tags : Guinness Book World Records 918 kg khichdi Khichdi World food India