Indian Air Force celebrates its 85th anniversary today
The Indian Air Force is celebrating its 85th anniversary today. The force was formed on 8th October, 1932. To mark this event, the main function was held at the Hindon air base in Ghaziabad on Sunday with the parade and air display.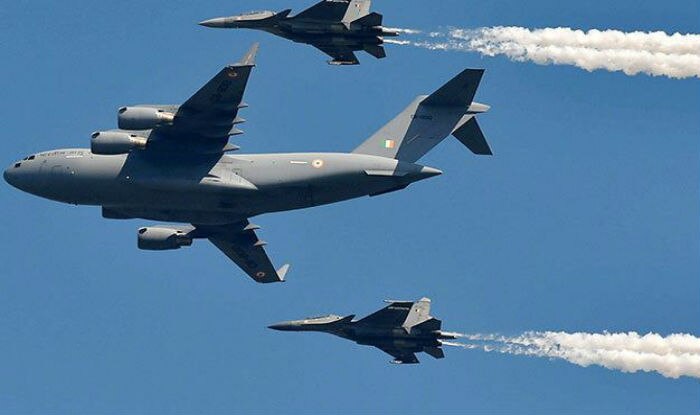 A bright air display by various aircrafts was the hallmark of the Air Force Day Parade. The air display commenced with flag bearing skydivers of famous AKASH GANGA Team dropping out of AN-32 aircraft in their colourful canopies.
Meanwhile, Chief of Indian Air Force Air Chief Marshal B S Dhanoa, in his address during the ceremony said, the Air Force is prepared to fight at short notice if the need arises. He said, "Indian Air Force will always be at the forefront be it terror attacks or during natural calamities."
Air Chief Marshal Dhanoa said, the force is committed to 'Make in India' and the ongoing indigenisation efforts will take place. The Air Force Chief paid his tribute to the Marshal of the force Arjan Singh who passed away on September 16. He also paid tributes to five IAF crew members and two Army personnel who died in the line of duty on Friday in a chopper crash in Arunachal Pradesh.
The flypast included the vintage aircraft, modern transport aircraft and frontline fighter aircraft. Light Combat Aircraft, Tejas and Dhruv helicopters of the Sarang team also displayed their manoeuvres.
Tags : Indian Air Force IAF 85th anniversary Arjan Singh Air Chief Marshal B S Dhanoa