ISRO launches its 100th PSLV-C40 satellite into space
Indian Space Research Organization (ISRO) succeeded in launching its 100th satellite PSLV-C40 carrying Cartosat-2 series satellite along with 30 other spacecraft which were lifted off on Friday morning from Sriharikota in Andhra Pradesh.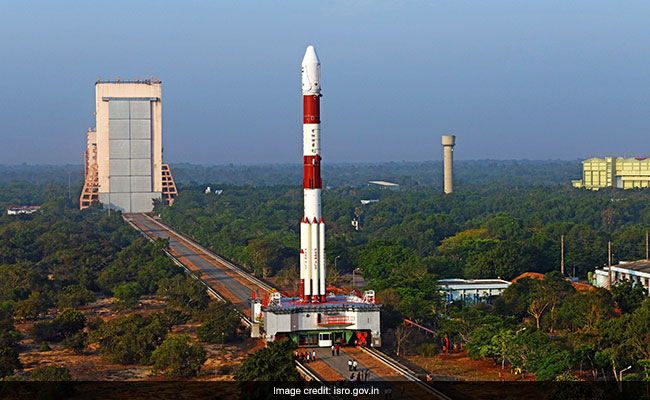 This huge satellite oppression included three of India's and 28 of six other countries by the ISRO from Satish Dhawan Space Centre at 5:29 AM early morning.
According to sources, the satellites were inserted into a 505 kilometer sun-synchronous orbit. The payload Microsat, which has been developed by ISRO, will be taken down to a lower orbit at 359-kilometre height and launched using the 'multiple engine switch-on' method. ISRO has used its former novel method for placing satellites in multiple orbits in a single flight.
The sources informed that the satellite, "Cartosat-2 Series", is the seventh remote sensing satellite in its series and has aims to complete five years life in the space. The satellite has the capacity to monitor urban and rural applications, coastal land use regulation, managing services like road networks and water distribution, detecting changes in geographical features and creation of land use maps.
The satellite is considered to be one of the longest duration flights that can last for over two hours twenty-two minutes in space.
Tags : ISRO Indian Space Research Organization PSLV-C40 satellite Cartosat-2 series satellite