Media should make efforts to maintain credibility: PM Narendra Modi
Media should make extra efforts to maintain credibility and also indulge in healthy competition, Prime Minister Narendra Modi on Monday said, while speaking at 75th anniversary celebration of the Daily Thanthi newspaper in Chennai. The Prime Minister said, editorial freedom must be used wisely in public interest.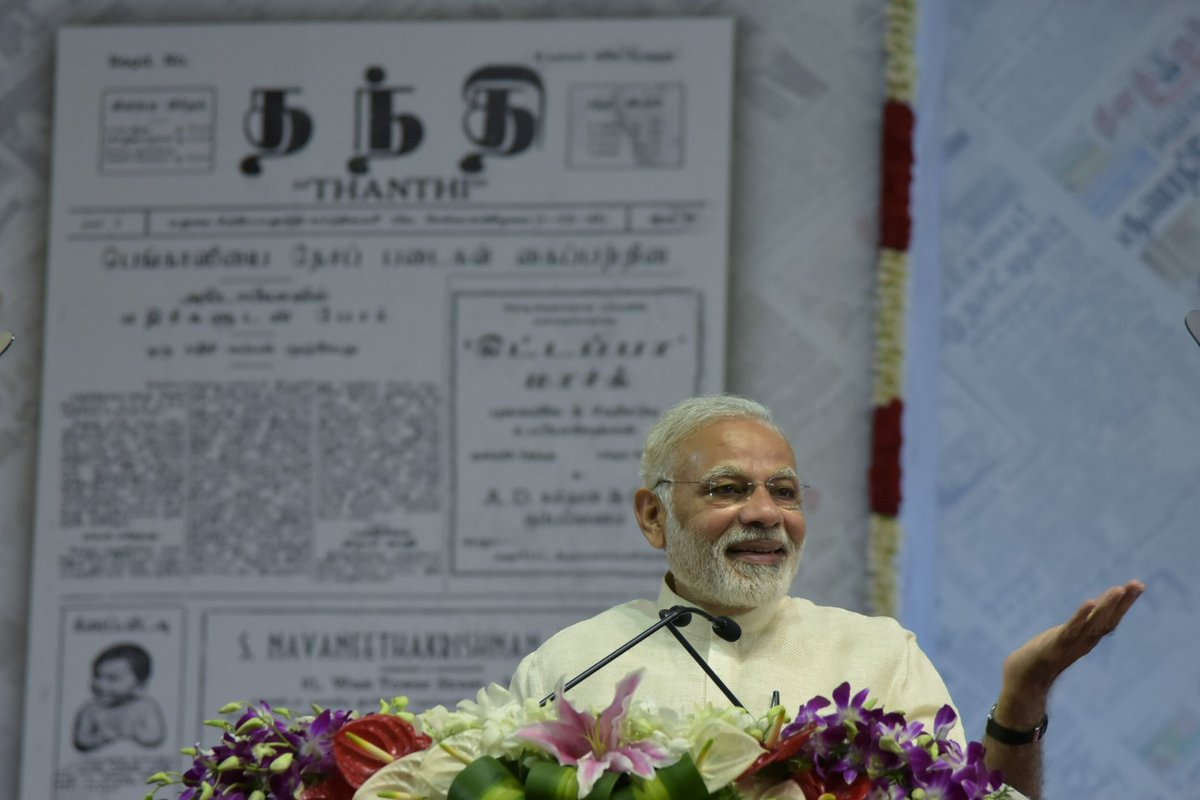 In a broader context, media is a means of transforming society that is why it is referred as the fourth pillar of democracy, PM Modi said adding, "A lot of the media discourse today revolves around politics but India is more than just us politicians." He urged media to focus a lot more, on their stories, and their achievements.
Participating in the platinum jubilee celebrations of the leading Tamil daily, he said, newspapers do not just give news; they can also mould our thinking and open a window to the world.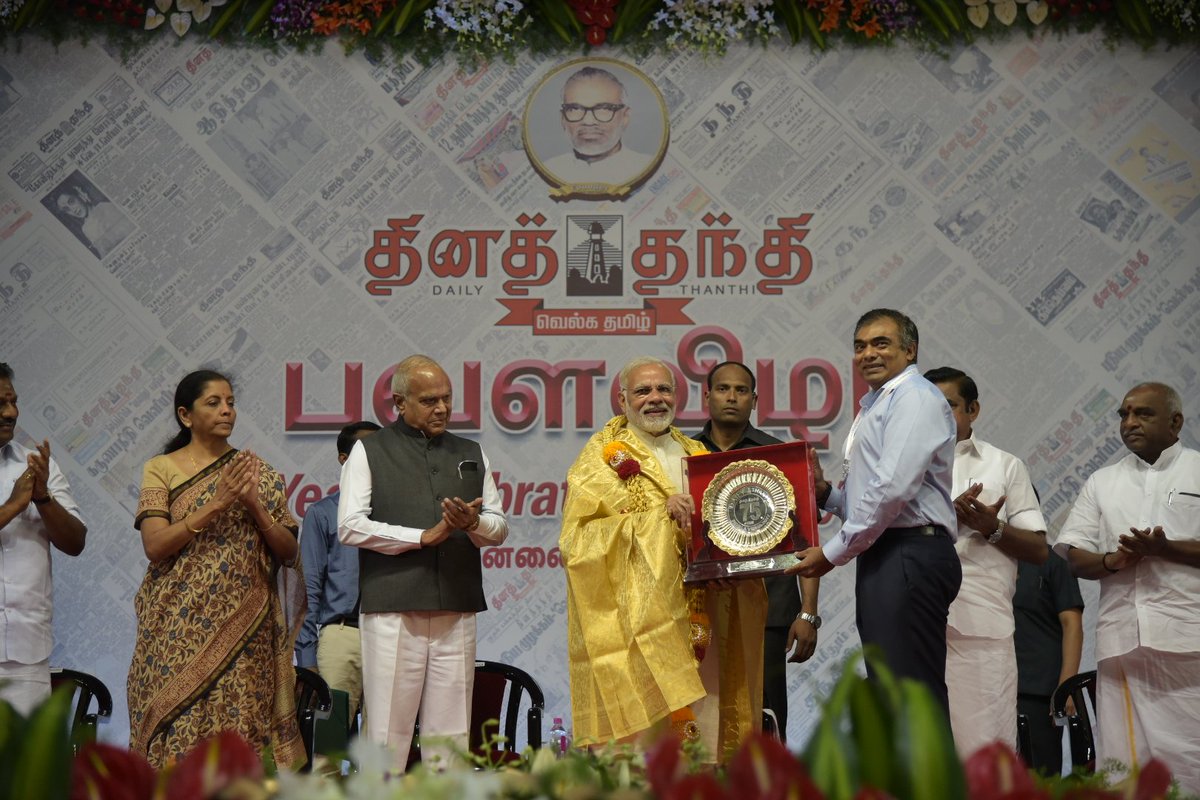 Recalling that the then British Government was fearful of the Indian Vernacular Press, the Prime Minister said it was to muzzle vernacular newspapers, the Vernacular Press Act was enacted in 1878. He said, the role of newspapers published in regional languages remains as important today, as it was then.
Tags : Media credibility Narendra Modi Daily Thanthi