Nation pays homage to 1st PM Jawaharlal Nehru on his 128th birth anniversary
The nation today pays homage to the first Prime Minister of India, Pandit Jawaharlal Nehru on his 128th birth anniversary. President Ramnath Kovind, Vice President M Venkaiah Naidu and Prime Minister Narendra Modi paid tributes to Pandit Jawaharlal Nehru on the occasion.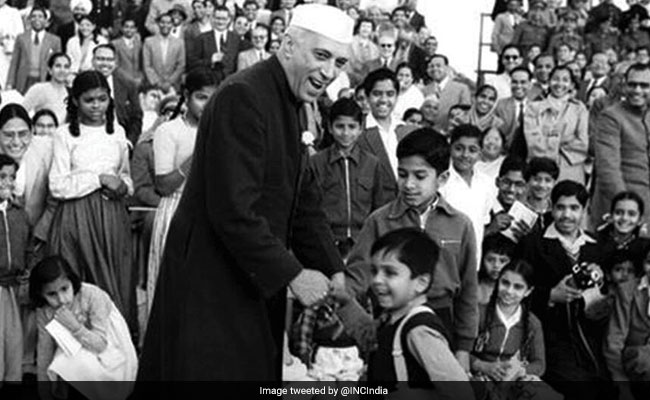 Former President Pranab Mukherjee, Former Prime Minister Manmohan Singh, political leaders and eminent persons paid tribute to him at his Samadhi, Shanti Vana in New Delhi Tuesday morning.
A series of functions have been organised to highlight the contribution of Pandit Jawaharlal Nehru in nation building. The day is also celebrated as Children's Day.
Pandit Nehru was sworn-in on August 15, 1947 as the first prime minister of India when the nation gained independence from the British. He was born on November 14, 1889 in Uttar Pradesh's Allahabad and died on May 27, 1964.
Tags : Nation homage 1st Prime Minister Jawaharlal Nehru Children's Day