PM Narendra Modi holds bilateral talks with Chinese President on the sidelines of BRICS summit
Indian Prime Minister Narendra Modi and Chinese President Xi Jinping held a bilateral meeting today on the sidelines of the BRICS summit in Xiamen.
It is the first important bilateral meeting between the two leaders after Doklam standoff. Both sides expressed willingness to work together for mutual good. Modi told Xi that India and China are each other's major neighbour and both the countries are world's largest and emerging countries. On the other hand, Xi told Prime Minister Modi that China is prepared to work with India seeking guidance from five principles of Panchsheel.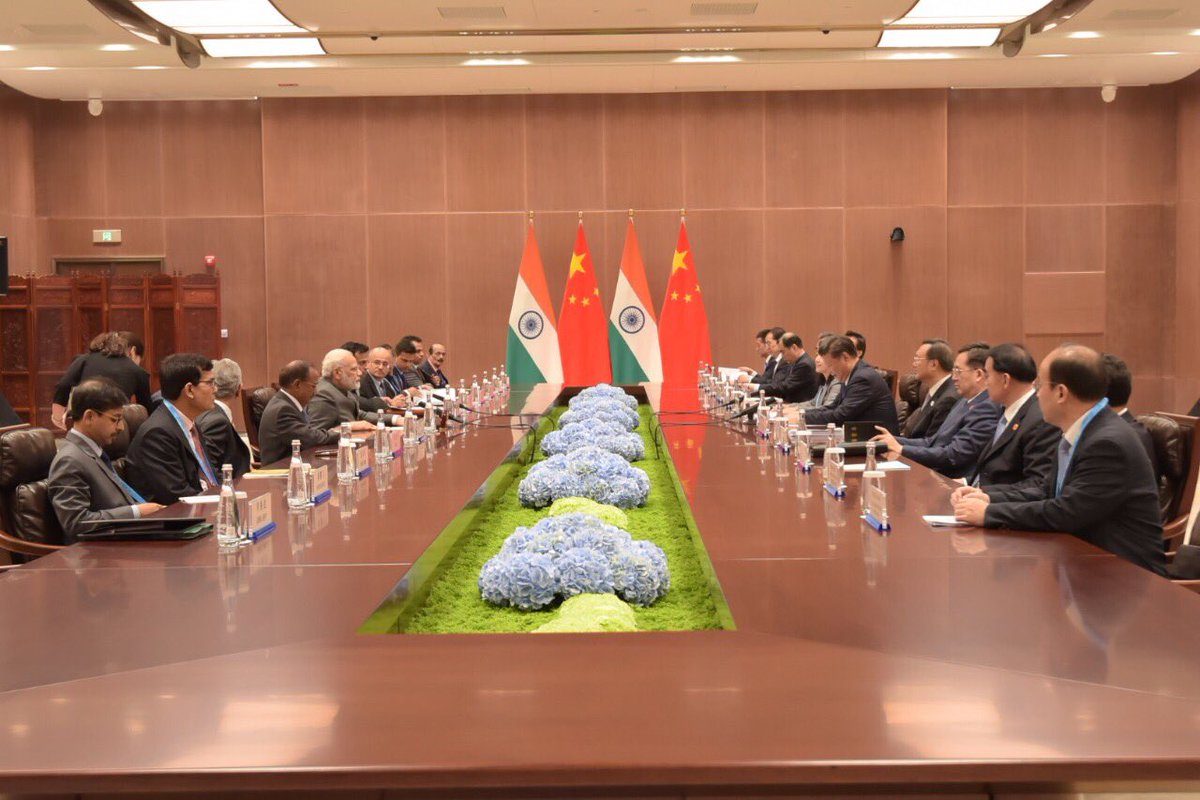 Meanwhile, PM Narendra Modi congratulated Xi for successful execution of Xiamen BRICS summit.
Prime Minister Modi was accompanied by National Security advisor Ajit Doval, foreign Secretary S Jaishankar, spokesperson of Ministry of foreign affairs Raveesh Kumar.
Chinese delegation comprised President Xi, Chief Spokesperson Lu Kang, Foreign Minister Wang Yi and State Councilor Yang Jiechi.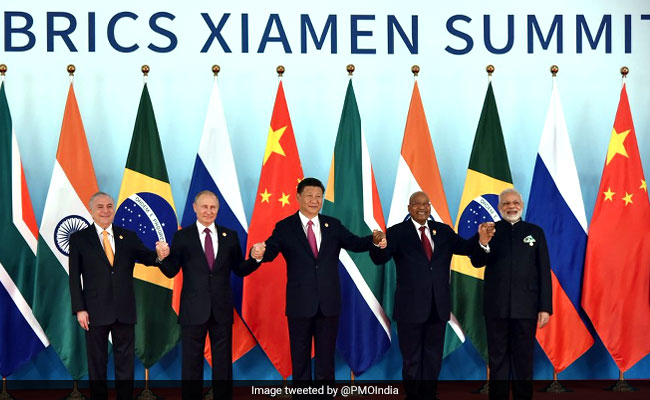 Earlier, Prime Minister Modi also held a bilateral meeting with Egyptian President Abdel Fattah el-Sisi. After the meeting with Chinese president PM Modi left for Myanmar for a bilateral visit.
Tags : Narendra Modi bilateral talk Chinese President BRICS summit 2017