Polling begins for Himachal Pradesh Assembly Elections
Elections to the 68-member Himachal Pradesh Assembly are being held on Thursday in a single phase. Polling, which began at 8 AM, will end at 5 PM. 337 candidates, including 19 women, are in the fray, with more than 50 lakh voters eligible to exercise their franchise.
7,525 polling booths have been set up, of which nearly 1,300 have been identified as critical and vulnerable. For the first time, Electronic Voting Machines with Voter Verifiable Paper Audit Trail (VVPAT) are being used at all polling booths. Briefing media in Shimla last evening, State Chief Electoral Officer Pushpendra Rajput said, the EVMs and VVPATs are fully safe and secure.
Apart from State Police and Home Guards, 65 companies of central paramilitary forces have been deployed to ensure free and fair polls. While BJP and Congress are locking horns in all 68 seats, BSP is contesting in 42, CPI(M) in 14 and CPI in 3 seats.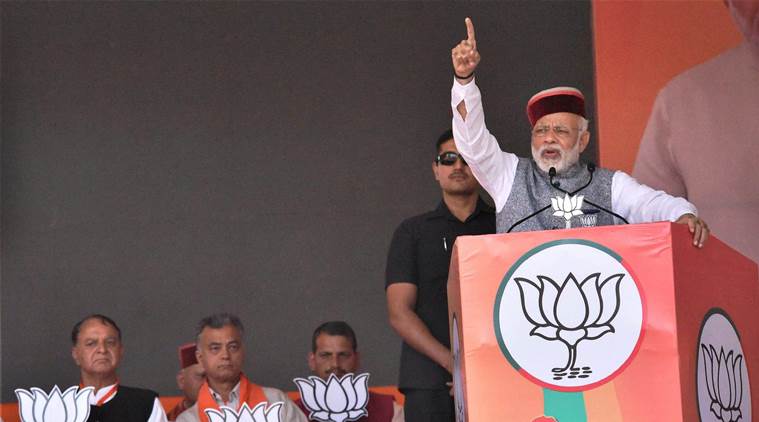 The counting of votes will be taken up on the 18th of next month. Meanwhile, the Election Commission has asked media to refrain from publishing any articles or programmes related to prediction of election results of Himachal Pradesh and Gujarat Assemblies. In an advisory, the poll panel said, no such item should be published from 8 AM today till 6 PM on the 14th of next month, when the second and final phase of Gujarat Assembly elections will be held.
The Commission said, prediction of results in any manner, including by political analysts and astrologers, is a violation of Section 126 A of Representation of People Act. The section is aimed at preventing electors going to vote from being influenced by the predictions.
Tags : Polling Himachal Pradeshm Assembly Elections