Rajya Sabha bids farewell to Vice President Hamid Ansari
Rajya Sabha Chairman Mohammed Hamid Ansari, who has demitted office today, has said the House is a creation of the Constitution and reflective of the wisdom and foresight of the founding fathers, who wished it to portray India's diversity and to be calibrated restraint on hasty legislation.
Talking about his chair, Hamid Ansari said, "It is like an umpire in cricket or referee in hockey, witnessing the play without becoming a player." Quoting his predecessor Dr Sarvepalli Radhakrishnan, Ansari said a democracy is distinguished by the protection it gives to minorities. A democracy is likely to degenerate into a tyranny if it does not allow the opposition groups to criticise fairly, freely and frankly the policies of the government.
Previously, Prime Minister Narendra Modi has lauded the Rajya Sabha Chairman, Mohammed Hamid Ansari for his valuable contributions in conducting the proceedings of the Upper House during his 10-year-long tenure. Modi called him a career diplomat and said his diplomatic experience has benefited the members a lot. The Prime Minister also said that his contributions in different spheres of life will benefit the country in the days to come.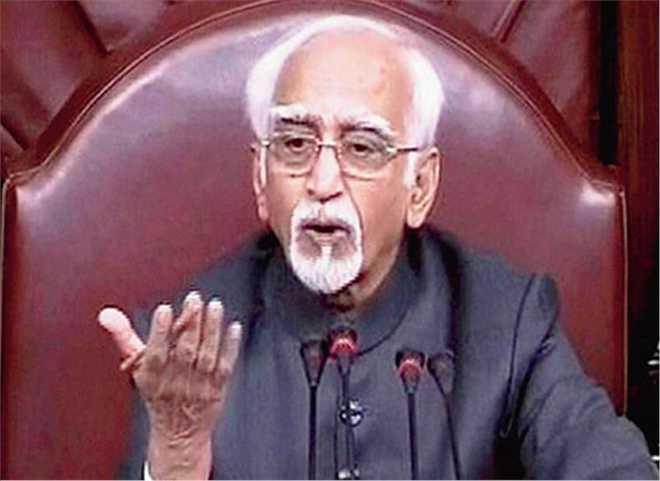 Former Prime Minister Dr. Manmohan Singh described Ansari as friend, philosopher and guide and said his statesmanship guided the country for a long time. Deputy Chairman P J Kurien described Ansari as a man par with excellence and all have great admiration.
Tags : Rajya Sabha Mohammed Hamid Ansari Vice President Narendra Modi Dr. Manmohan Singh