Seven killed as IAF Mi-17 V5 Helicopter crashes near Tawang, Arunachal Pradesh
A Mi-17 V5 chopper of the Indian Air Force (IAF) today crashed near Tawang in Arunachal Pradesh, killing five IAF crew members and two personnel of Indian Army.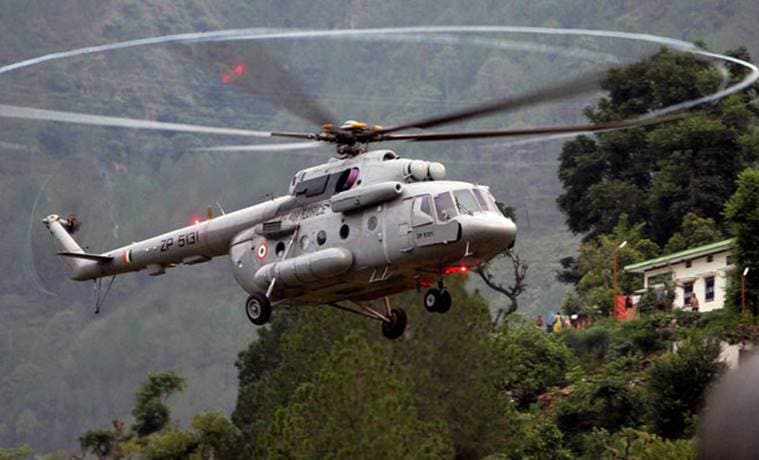 The bodies of seven, including the pilot, co-pilot, flight engineer and two army officers, have been found at the crash site at Yangchi, 130 km from Tawang town and close to the border with China.
A senior IAF official said the crash took place at around 6 am when the Helicopter was on a maintenance mission. A Court of Inquiry has been ordered to establish the cause of the accident.
The helicopter, carrying supplies to a forward post of the Indian Army in the mountainous region, was being flown by senior plots were flying the chopper - one was a wing commander and the other, a squadron leader, according to sources
Tags : Mi-17 V5 Helicopter Indian Air Force Indian Chopper crash tawang Arunachal pradesh