Supreme Court sets new 5-Judge constitution bench to hear crucial cases
Supreme Court has announced the composition of a 5-judge constitution bench headed by Chief Justice of India Justice Dipak Mishra to hear crucial cases. However, the bench doesn't comprise the four senior judges of the top court, who had recently held a press conference. The bench comprises Justices AK Sikri, AM Khanwilkar, DY Chandrachud and Ashok Bhushan besides the Chief Justice.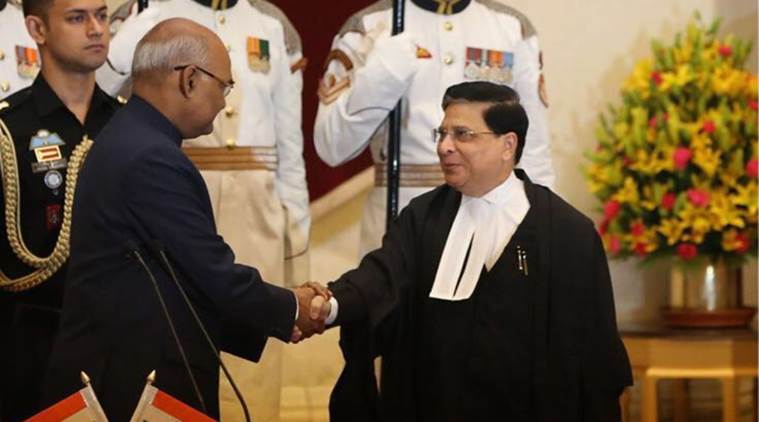 The newly constituted bench will start hearing on a range of crucial matters from Wednesday. These include cases challenging the constitutional validity of the Aadhaar Act and 2013 Apex Court judgment re-criminalising gay sex between consenting adults.
According to sources, this bench will also hear the contentious issue of the ban on the entry of women between 10 and 50 years of age in Kerala's Sabarimala temple and resume hearing a legal query on whether a Parsi woman would lose her religious identity if she marries a man from a different religion.
Another contentious matter relates to the challenge to the validity of a penal law on adultery, which only punishes a married man for having an extra-marital sexual relationship with a woman married to someone else.
The other issues to be dealt with by constitution bench include the pleas, which have raised a question as to when will a lawmaker, facing criminal trial, stand disqualified. All these matters were earlier referred to larger benches for adjudication by different benches of the Apex Court.
The daily list of business for today shows that the two PILs seeking probe into death of CBI Special Judge BH Loya are listed before a bench headed by Justice Arun Mishra.
Earlier, on Friday, four top court judges, justices Jasti Chelameswar, Ranjan Gogoi, Madan B Lokur and Kurian Joseph held a press conference; a first by apex court judges and alleged that the CJI had been violating the conventions in his role as the master of the roster.
Tags : Supreme Court 5-Judge constitution bench crucial cases CJI