We are working constantly to make healthcare affordable for poor, says PM Modi in Vadnagar
Prime Minister Narendra Modi on Sunday inaugurated a new 500-crore rupees civil hospital and a medical college in Vadnagar, Gujarat. The Prime Minister also launched the intensified mission Indradhanush in his hometown to accelerate progress towards the goal of full immunization coverage.
PM Narendra Modi on this occasion said his government has made immunization a people's movement. He urged all the people across the country to put in their time and efforts to ensure that no child leaves without vaccination. He said "Our government is constantly working towards making healthcare affordable and accessible to all."
The Prime Minister also distributed e-tablets to health workers to mark the launch of ImTeCHO that is Innovative mobile-phone Technology for Community Health Operations. He called ImTeCHO real teko that is support in Gujarati in the hands of ASHA workers.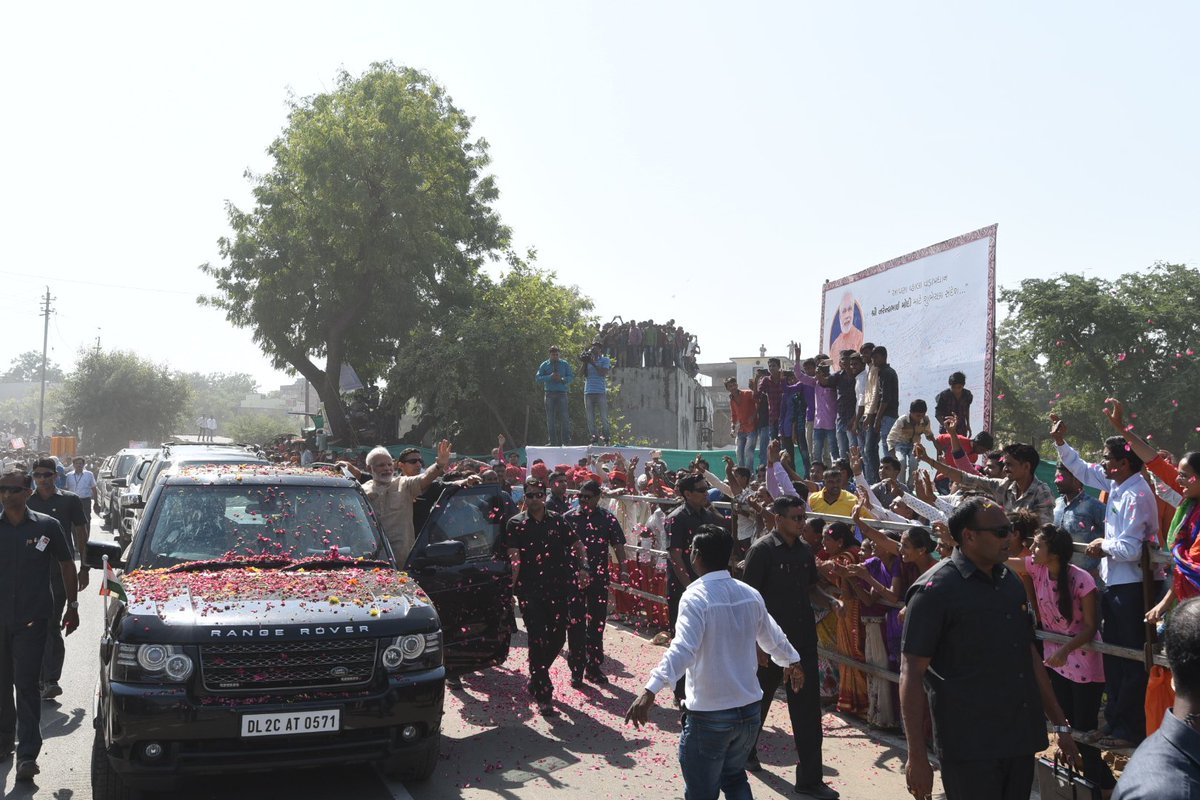 PM Modi also visited his native place for the first time after becoming the prime minister in 2014. Narendra Modi at his birthplace also led a roadshow on the second day of his visit.
Modi in Vadnagar laid foundation stones for several developmental projects of Gujarat government. In the afternoon, Modi laid the foundation stone for Bhadbhut Barrage to be built over Narmada River. He also flagged off the Antyodaya Express between Udhna in Surat and Jaynagar in Bihar.
Tags : Healthcare poor Narendra Modi Vadnagar