Young players igniting the Khelo India School games in New Delhi
Young players continue to deliver remarkable performances in the Khelo India School Games held in Jawaharlal Nehru Stadium, New Delhi.
Haryana dominates the medals tally at the first Khelo India School Games in New Delhi. Haryana has 54 medals with 20 gold, 16 silver and 18 bronze. Delhi with 18 gold, 19 silver and 24 bronze medals are in the second position followed by Maharashtra with 52 medals which include 16 yellow medals in the third position.
Commonwealth Youth Championship winner Konsam Ormila Devi won the gold with a big margin in the girls' 44kg category of weightlifting.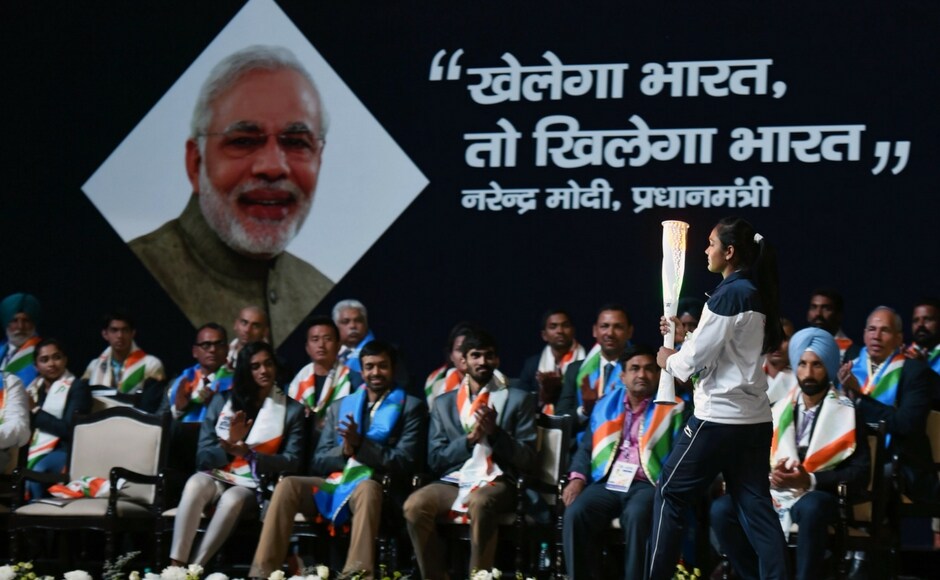 Delhi and Bengal grabbed the gold medals in the boys' and girls' sections in volleyball. In the boys' final, Delhi beat Uttar Pradesh 3-2 while Bengal defeated Maharashtra 3-0 in the girls' section. Kerala win boys' bronze and Gujarat got girls' bronze medal. Odisha and Punjab advance to the semi-finals of the boys' hockey competition.
Tags : Khelo India School games Indian school games New Delhi Indian sports