'The Black Cat' wins two awards at Los Angeles
Making Assam proud again, Bhargav Saikia directed The Black Cat has received the Best Cinematography award (A. Vasanth) and an Honourable Mention in the Best Fantasy/Sci-fi category at the summer edition of Asians on Film; Festival of Shorts, which is an official adaptation of a short story by Ruskin Bond.
The Black Cat features recently passed actor, Tom Alter as Ruskin Bond and Shernaz Patel as an English Witch, Miss Bellows and a black cat in the titular role. Earlier, a special screening of the film was organized for the celebrated Indian author Ruskin Bond at Woodstock School, Mussoorie.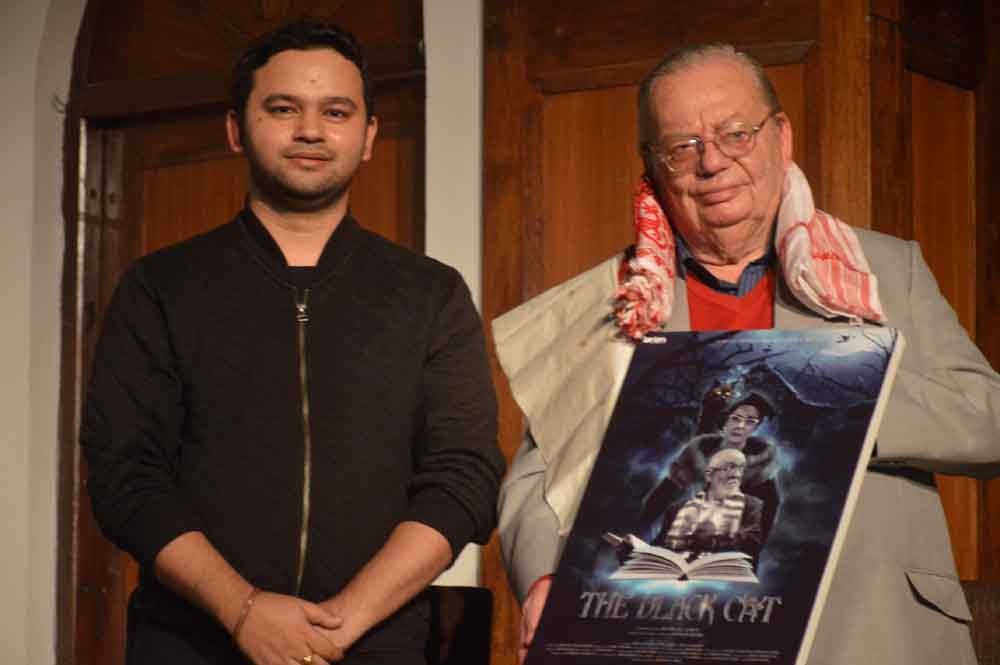 The film will be screened in competition at the main festival in January, 2018 in K-Town, Los Angeles, USA. Previously, Bhargav has directed another short film, which grabbed more than 32 international awards and screened at around 80 different film festivals.
Tags : The Black Cat Bhargav Saikia Los Angeles short film award