Centre reluctant in sealing Indo-Bangla border; turns a blind eye towards Assam
Chief Minister Sarbananda Sonowal's visits and meetings with the Prime Minister, Home Minister, Defence Minister and other Union Ministers have revealed that the Centre, who has previously declared Assam and North-East as Ashtalakshmi, is turning a blind eye towards Assam and does not seem interested in sealing the Indo-Bangla border any sooner.
Before the Assembly election in 2016, to be précised, on January 3, 2016 Union Home Minister Rajnath Singh had visited the Indo-Bangladesh border and announced to seal it within December 2016. He had said, "We have discussed the issue with Bangladesh and we are considering the five conditions provided by the Bangladesh government."
Around one and half years have been passed since Sarbananda Sonowal led coalition has formed government in the State. Sarbananda Sonowal is continuously visiting the offices and meeting the Ministers in Centre since he formed the government. According to sources, the Chief Minister had sent a letter (DO No. 102/2016/8) to the Home Minister Rajnath Singh on 20th July, 2016. He had mentioned in his letter that Assam has been facing a huge challenge from the illegal migrants from Bangladesh. So he requested the Centre to take immediate actions regarding sealing of Indo-Bangla border.
The Chief Minister had also sent a letter (DO No. 102/2016/8) to then Defence Minister, Manohar Parrikar on 25th October, 2016 regarding the same issue. He had mentioned in his letter that, illegal migrants are still entering Assam even after the Independence of Bangladesh in 1971.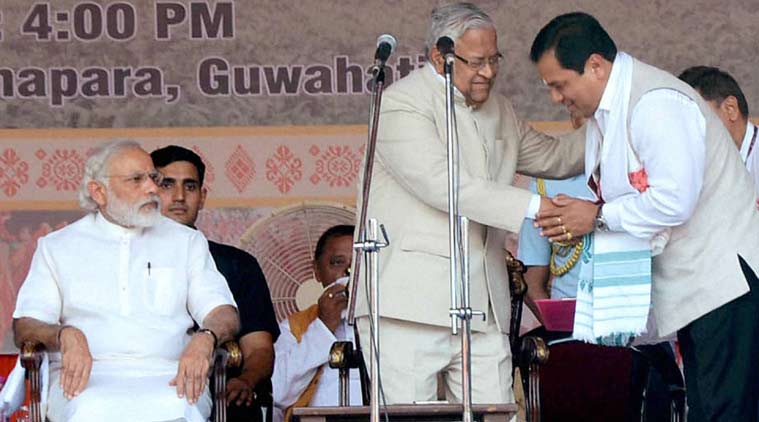 He had also discussed the same issue with the Prime Minister Narendra Modi on various occasions. Just like the previous Congress government in Centre, Narendra Modi led BJP government has also turned the blind eye to Assam even after terming the State as Ashtalakshmi. CM Sonowal's continuous transaction of letters to various cabinet ministers seeking support for the State proves the dismal condition the State is going through in the BJP regime.
Tags : Centre Assam Sarbananda Sonowal Rajnath Singh Indo-Bangla border