Mamata Banerjee's remark on NRC fumes public outrage across Assam
Mamata Banerjee's derogatory comment over the first draft of NRC in Assam has fumed a major public outrage across the State. Protesters from various organizations have shed their anger burning effigies of the Chief Minister. Even people from the Bengali community have expressed their displeasure on this regard, as NRC has not targeted on any community rather it is working under the jurisdiction of the Supreme Court to identify the illegal immigrants and to make the State free of them.
The All Assam Students' Union (AASU) in Tinsukia and the Hindu Parishad in Jorhat have expressed their anger and condemned her comment as inflammatory and have warned the TMC chief with sharp words not to mingle in the matters of Assam and break the harmony between the peace loving people of Assam. Several cases have been registered against the Chief Minister after her remark. The Krishak-Sramik Kalyan Parishad registered a case at Dispur Police Station, Tailendra Nath Das a Gauhati High Court advocate and the police have registered an FIR under Section 153(A) of the Indian Penal Code (The section pertains to promoting enmity among groups on grounds of religion, race, place of birth, residence, language and doing acts prejudicial to maintenance of harmony). Das also accused Banerjee of contempt of the apex court as the update of the NRC is being done under the direct the supervision of the Supreme Court.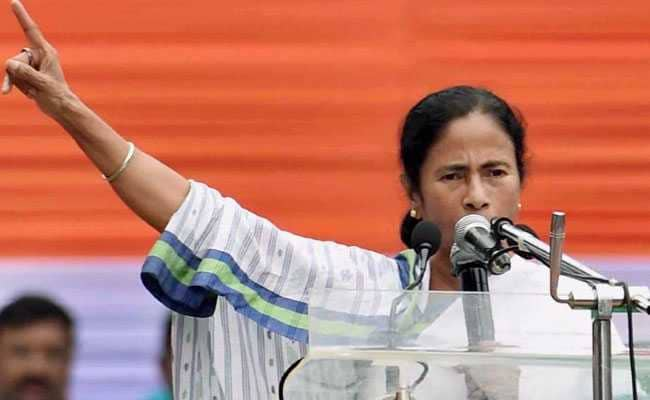 Meanwhile, Satra Mukti Sangram Samiti president Ashraful Islam said he will not waste his time on some derogatory comments made by someone who is not familiar with the problems of Assam, and send a warning not to indulge into matters which will break the communal harmony among the citizens of Assam. According to AJYCP, after a wait of several years Assam is awarded with a shield for its indigenous people in the form of NRC under the jurisdiction of the supreme court, which will indentify the illegal immigrants, and such a remark from the Chief Minister of a developed State like West-Bengal is very disgraceful and strict action must be taken against her.
"The people of Assam have cooperated and supported the NRC updation cutting across caste, creed, language and religion. All political parties of the state have also extended full support to the exercise, and so have all student bodies and socio-cultural organisations. But Mamata Banerjee's remarks, made at a public meeting at Birbhum in West Bengal on Wednesday, has not only sounded provocative, but also insulting to the entire people of Assam," Chandra Mohan Patowary, Senior Minister and Assam government spokesman said on Thursday.
Interestingly the entire process has been continuing since 2013 but Mamata Banerjee made a comment almost five years later when the first list has been released in State and panchayat elections are round the corner in Bengal.
Tags : Mamata Banerjee NRC Assam public outrage Assam FIR