My battle against corruption is uncompromising, says PM Modi
The Prime Minister on Monday said his resolve to fight corruption was uncompromising and that no one would be spared.
In his address in the extended national executive meeting of the BJP, PM Narendra Modi said he has no relatives and took a jibe at the Opposition, maintaining that power was a means of "enjoyment for them when they were in power."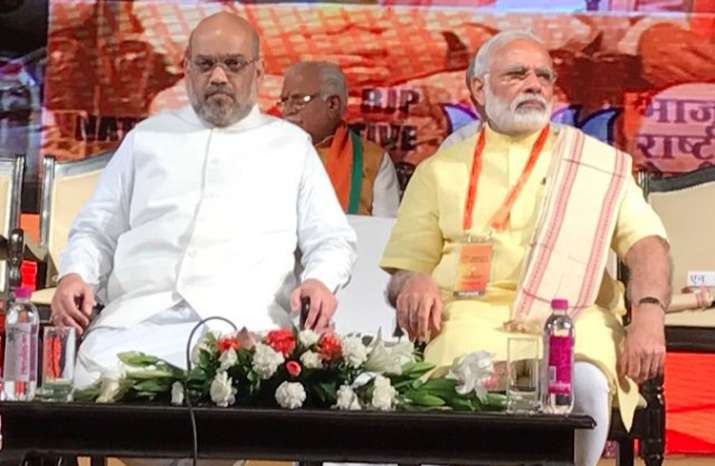 Modi told the meeting that the Opposition's "harsh" words cannot be a substitute for any substantive charge against the government. Opposition parties have been attacking the Modi government over demonetisation citing recent economic indicators.
His comments at the closed-door meeting were shared with the media by senior party leader and Union Finance Minister Arun Jaitley. Modi asked close to 2,000 BJP leaders, which included 13 CMs, 6 deputy CMs, over 60 union ministers besides MPs and MLAs, to take the party beyond elections and make it an instrument of mass participation to improve quality of people's lives.
"My battle against corruption is uncompromising. Anyone caught indulging in corruption will not be spared. I have no relatives," the prime minister was quoted as saying by Arun Jaitley.
Earlier, the party also adopted a six-point agenda to rid the country of poverty, terrorism, casteism, communalism and corruption.
Tags : Battle corruption Prime Minister Modi BJP executive