PM finally announces ex-gratia to Assam flood victims
The central government has at last turned its head towards Assam by announcing an ex-gratia of INR 2 Lakhs each from the Prime Minister's National Relief Fund (PMNRF) to the next of kin of all those persons who had lost their lives in the recent devastating floods in Assam. Altogether 79 persons have lost their lives in the floods till now.
The prime minister also announced compensation of INR 50,000 each to the people injured in the floods, an official release said here.
The Assam CM's office said in a press release. "The Prime Minister's Office has requested the government of Assam to furnish details of fund requirement along with the list of names of deceased, their next of kin and also a list of the seriously injured persons with their complete postal address."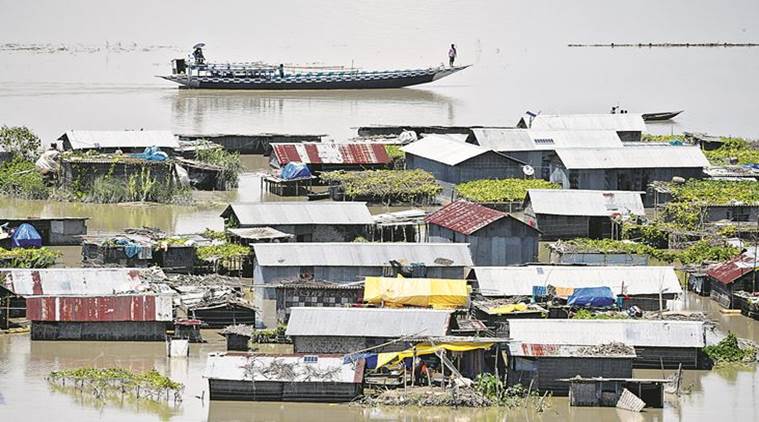 The Assam government has already paid INR 4 lakh to the next of kin of all persons who had lost their lives in this year's floods, with chief minister Sonowal directing officials to ensure handing over the cheques within 48 hours of the deaths.
Tags : Narendra Modi PMNRF ex-gratia Assam Floods Sarbananda Sonowal