Rohingya crisis: 86 Hindus killed in Myanmar, migrants blame Burmese government and ARSA for all the mayhem
Voices of innocent victims are getting inaudible by the day as the Rohingya crisis in Myanmar is now turning out to be one blood bath for Arakan Rohingya Salvation Army (ARSA) and the Burmese Army. According to migrants, who were able to cross the Burmese border to Bangladesh, the army has killed 86 Hindus along with thousands of Rohingya Muslims in Rakhine state.
Amidst all the mayhem in Rakhine state, more than 200 Hindu families at the moment have eluded to the jungles to escape onslaught from the Burmese army and Arakan Rohingya Salvation Army (ARSA). The Hindu families have lost their houses, which have been burnt down by the army, along with their family members being slaughtered like animals in the name of religion and revenge.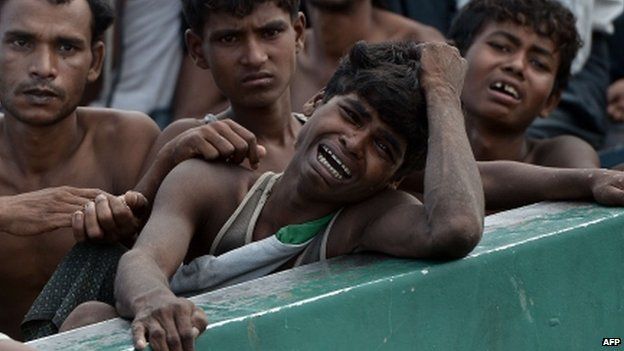 Along with the Rohingya muslims, the Hindu families are also falling prey to clashes between a militant group and a government who have resorted to a heartless approach to stop each other. A lot of innocent lives have already been lost with more casualties being reported while trying to cross the border where the army has set up a series of land mines. Also, people taking refuge in the jungles are losing their lives due to lack of food and medication.
Kalu Seal, one of the lucky ones who were able to cross the border to Bangladesh and take refuge in Cox Bazar, said that the Burmese army and ARSA stormed into their localities and started killing thousands of people by slitting their throats or stabbing them. After killing their family members, they burnt their houses only to let them escape with their life.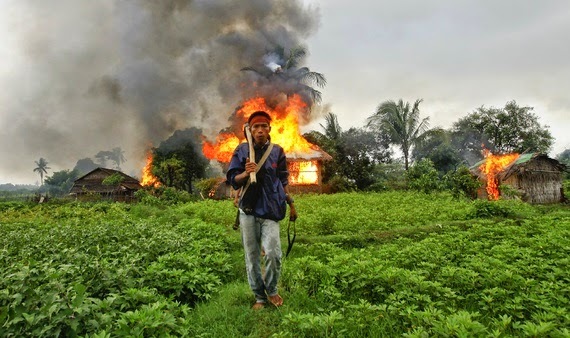 Another migrant Ramani Dhar said that they once lived peacefully in Rakhine state with all the Rohingya Muslims and never resorted to any violence or threats from each other. But on a fateful night, few masked men stormed into their village which changed the course of Rakhine State forever. Dhar blamed the Burmese army and ARSA for the fire that is turning Myanmar into ashes now.
Tags : Rohingya Rohingya Muslim ARSA Burmese army Rakhine state