Turnover of company owned by Amit Shah's son grew by 16,000 times in a year
When the Narendra Modi led BJP government has been continuously opposing corruption and black-money in the country, a news website 'The Wire' on Sunday reported that a company owned by BJP president Amit Shah's son saw a huge rise in its turnover after his party came to power in 2014.
The online news portal said, "BJP president Amit Shah's son, Jay Shah, has seen a dramatic increase in some of his businesses since Narendra Modi became prime minister." Turnover of a company owned by Shah's son increased 16,000 times over in the year following election of PM Narendra Modi. Revenue from company owned by Amit Shah's son jumped from just Rs. 50,000 to over Rs. 80,00,00,000 in a single year.
"Company balance sheets and annual reports obtained from the RoC reveal that in the financial years ending March 2013 and 2014, Shah's Temple Enterprise Private Ltd. engaged in negligible activity and recorded losses of Rs 6,230 and Rs 1,724 respectively. In 2014-15, it showed a profit of Rs 18,728 on revenues of only Rs 50,000 before jumping to a turnover of Rs 80.5 crore in 2015-16," Rohini Singh of 'The Wire' reported.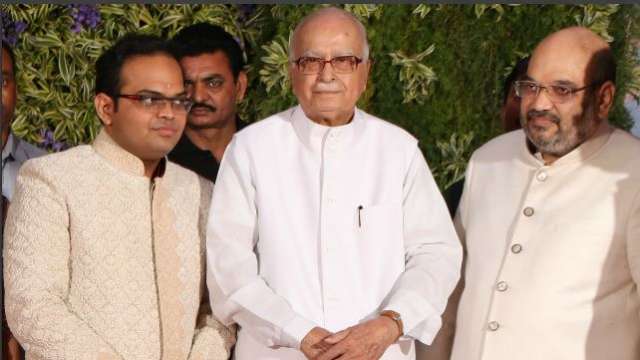 Meanwhile, Congress, CPI-M, and the AAP on Sunday sought an inquiry into allegations against Jay Shah and a company linked to him. Congress Vice-President Rahul Gandhi took a swipe at the Modi government and said the beneficiary of demonetisation had finally been found. "We finally found the only beneficiary of Demonetisation. It's not the RBI, the poor or the farmers. It's the Shah-in-Shah of Demo. Jai Amit," Rahul said in a tweet.
On the other hand, responding to the article, the BJP rubbished the allegations and Jay Shah issued a statement saying the article carried by the website, 'The Wire', had made "false, derogatory and defamatory imputations" against him. Amit Shah's son Jay Shah will file a criminal defamation suit of Rs. 100 crore against the news website.
Tags : Turnover of company owned by Amit Shah's son grew by 16 000 times in a year