Virat Kohli rules ICC Awards; named ICC Cricketer and ODI Cricketer of 2017
Indian captain and batting mainstay Virat Kohli on Thursday dominated the ICC annual awards clinching both the cricketer and captain of the year honors.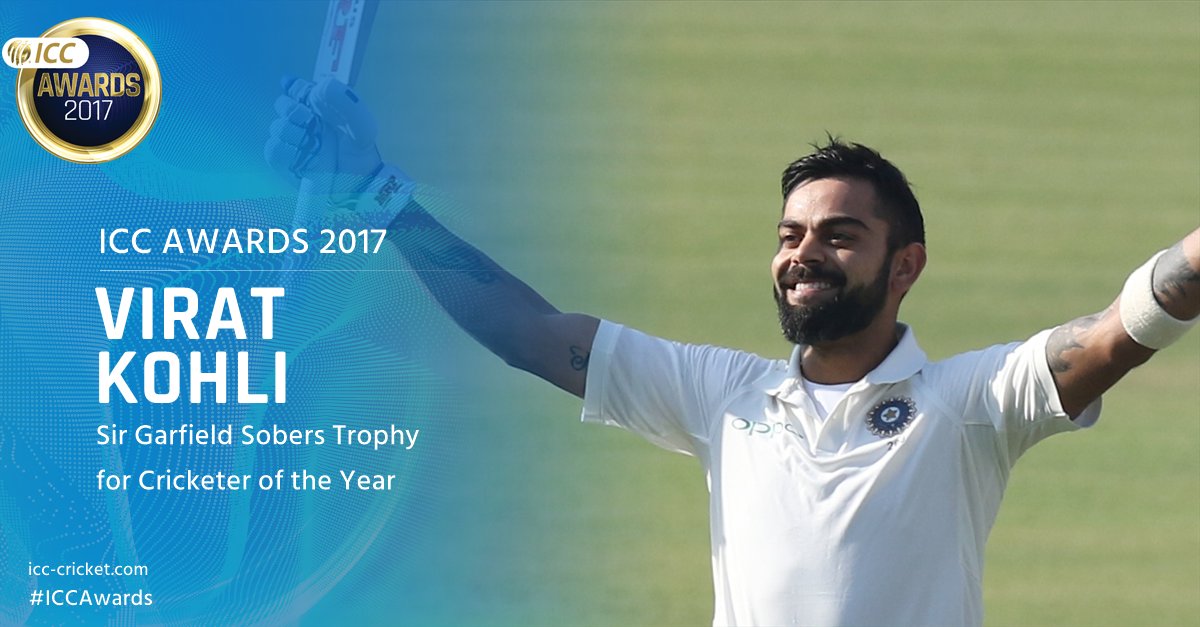 Kohli claimed the ICC Cricketer of the Year to win the Sir Garfield Sobers Trophy at the ICC Awards along with the ICC ODI Cricketer of the Year and captain of both ICC Test and ODI teams.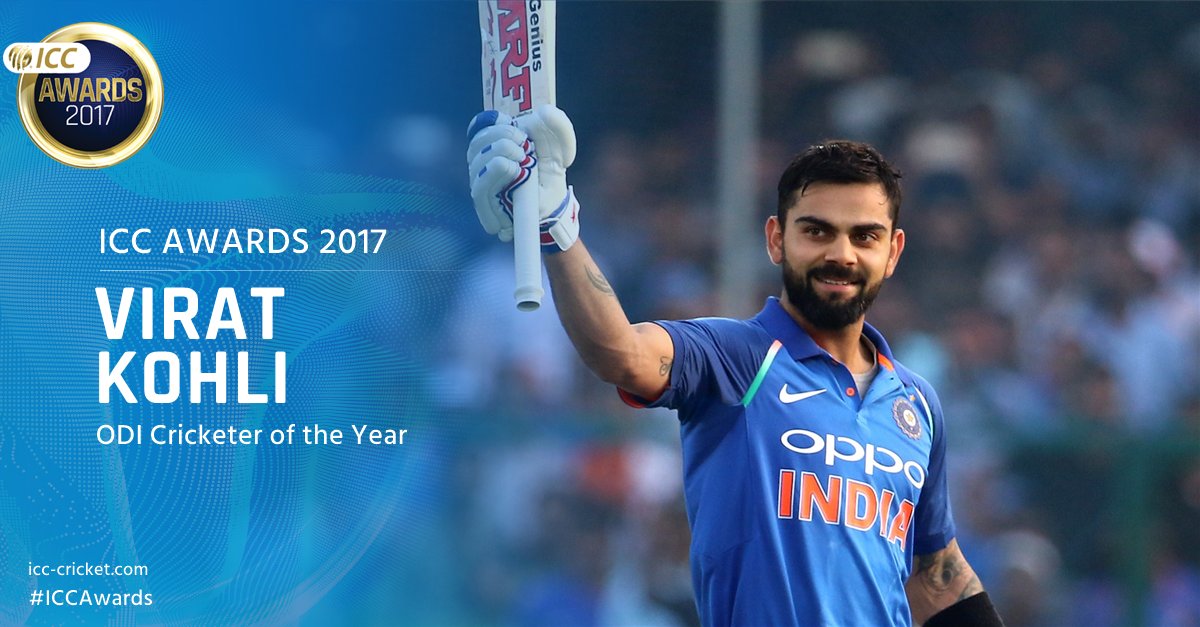 In the qualification period from September 21, 2016 to the end of 2017, Kohli scored 2,203 Test runs at an average of 77.80 including eight centuries and 1,818 ODI runs including seven centuries at 82.63.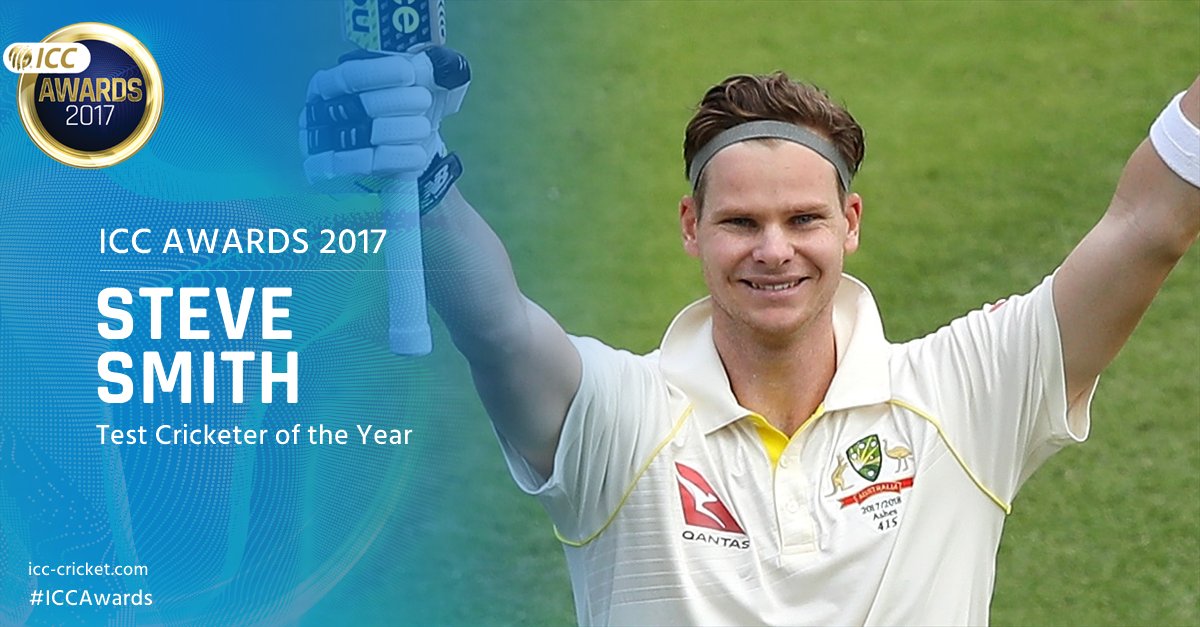 The Test Player of the Year award was claimed by Australia's Steven Smith after scoring 1875 runs in 16 matches at an average of 78.12, with eight hundreds and five 50s.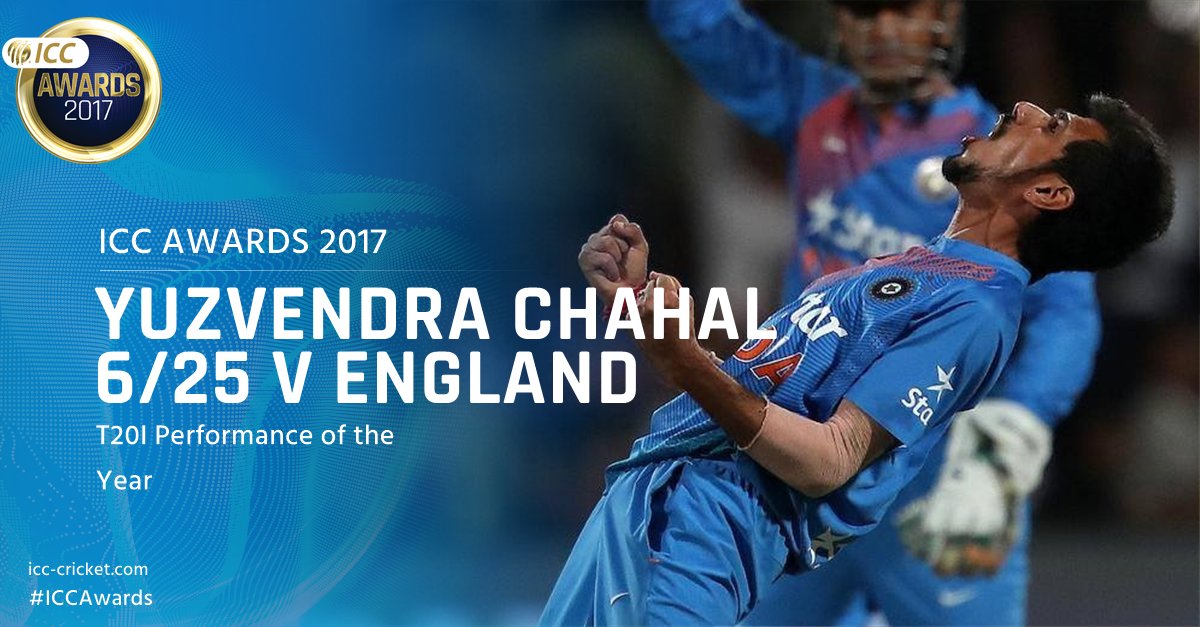 Among other awards, Yuzvendra Chahal's amazing haul of 6/25 against England in Bengaluru was named as Twenty20 International performance of the year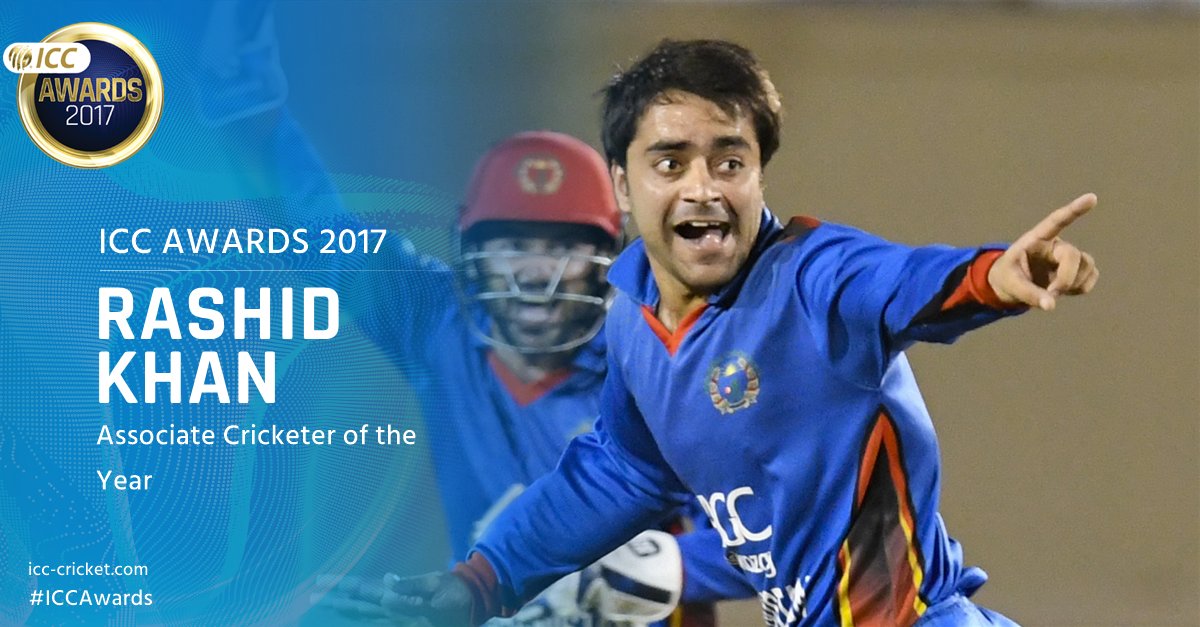 While Afghanistan's Rashid Khan, who created the record for an associate player in a calendar year with 60 wickets in 2017, was adjudged ICC Associate Cricketer of the Year.
Tags : ICC Annual Awards Virat Kohli ICC Cricketer of the Year ICC ODI Cricketer of the Year Steve Smith