Arun Jaitley holds bilateral talks with Bangla counterpart Abul Maal Abdul Muhith
Union Minister of Finance and Corporate Affairs of Arun Jaitley on his three day visit to Dhaka had bilateral talks with his counterpart Abul Maal Abdul Muhith on Wednesday. The two Ministers discussed the economic relationship between the two countries focused on increasing trade and investment as India provided a Line of Credit to Bangladesh.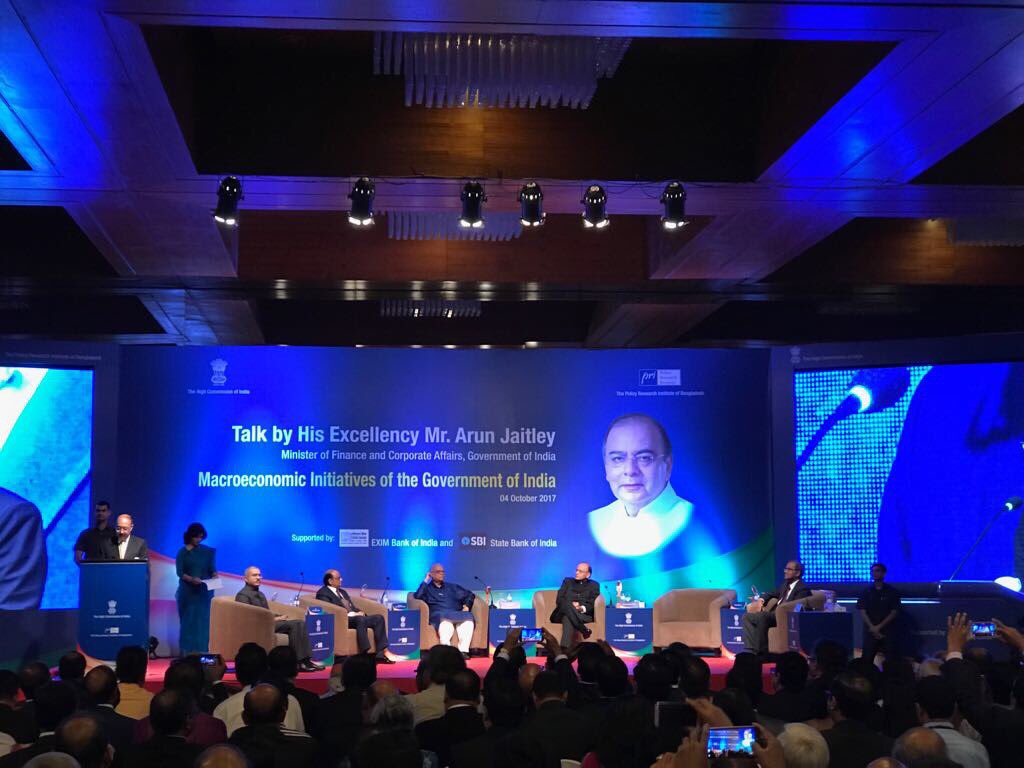 An Agreement was signed to implement the 3rd Line of Credit of 4.5 billion US dollar, which was announced during Bangladesh's Prime Minister Sheikh Hasina recent visit to New Delhi in April. Another agreement was also inked related to 'Joint Interpretative Notes' for the Protection and Promotion of Investments.

Earlier today, Jaitley visited Dhakeshwari National Temple in the city. Arun Jaitley is scheduled to deliver a talk on 'Macroeconomic Initiatives of Indian Government' and launch a scheme of cashless transactions of visa services run by the State Bank of India on behalf of the Indian Mission.
He is also scheduled to inaugurate the Dhaka Representative Office of the Exim Bank of India and have a meeting with Prime Minister Sheikh Hasina this evening.
Tags : Arun Jaitley Bangladesh Abul Maal Abdul Muhith