G20 leaders agree to take action against terrorism
Leaders of the G20 countries targeted exchange of information on terrorism and agreed for quick action against it. In a statement released at the end of the first day of the 12th G20 Summit in Hamburg, the member countries decided to take strong steps to stop funding of the terror activities.
"We, the leaders of the G20, strongly condemn all terrorist attacks worldwide and stand united and firm in the fight against terrorism," said the G20 joint statement on countering terrorism.
Seeking to fight radicalization, the G20 member countries also decided to take measures to counter terrorist propaganda. Simultaneously, the leaders decided that the private sector will also be involved in the global efforts to counter terror financing.
The leaders of G-20 also underlined to take steps to fight exploitation of internet and social media for propaganda inciting terrorism and radicalization. Content that incites terrorists' activities would be filter, detect and remove.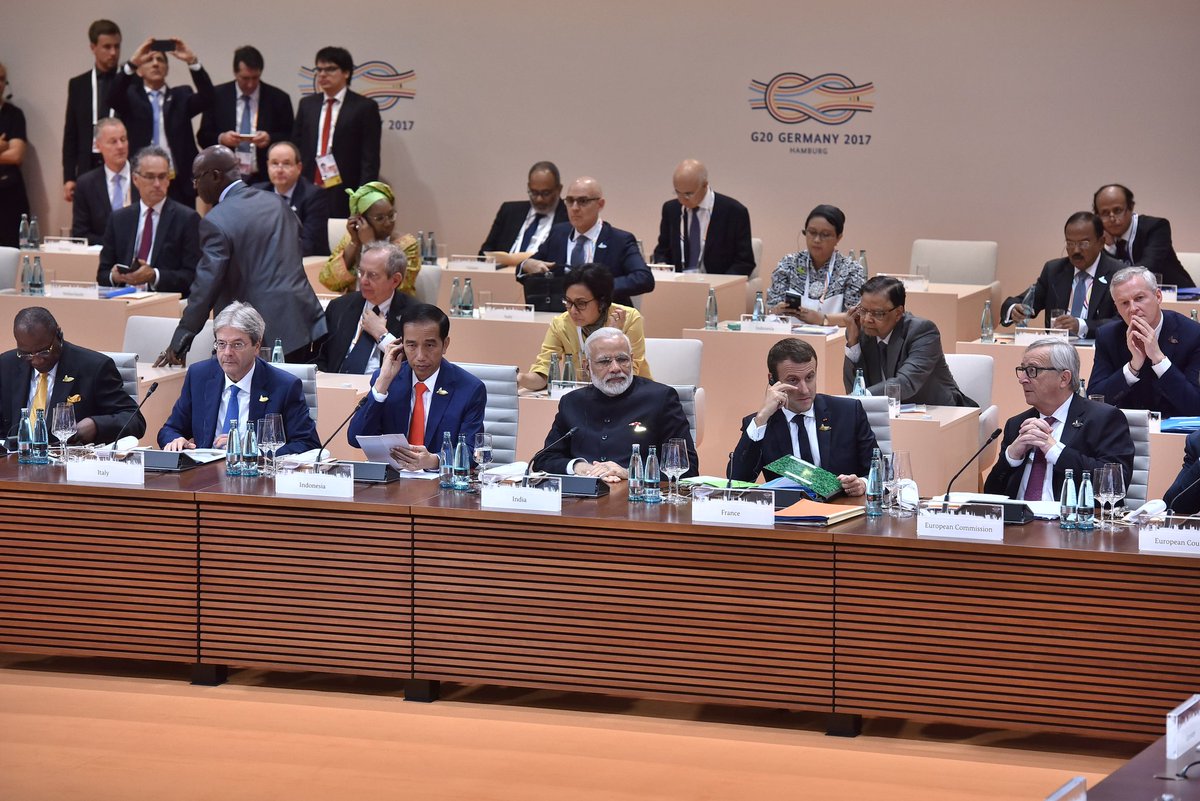 Asserting terrorism as a global scourge, the G-20 leaders also resolved to exchange best practices on preventing and countering terrorism. The statement asserted that the terrorist safe heavens must be eliminated in all parts of the world.
Tags : G20 Hamburg Germany terrorism