Iran tests new ballistic missile
Iran has tested a new ballistic missile that can carry multiple warheads and has a range of 2,000 KM. state-run media of Iran released footage of the successful test-launch of its new ballistic missile, Khorramshahr, a few hours after it was unveiled during a military parade in the capital city of Tehran.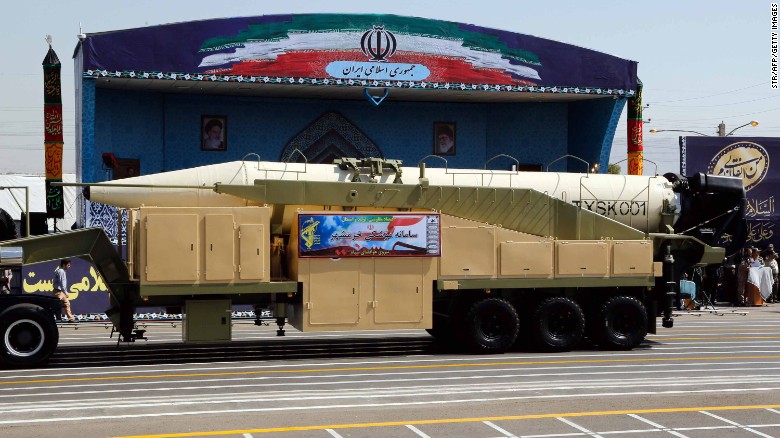 Announcing the test-launch, the Press TV said the Khorramshahr missile has become smaller in size and more tactical and it will be operational in the near future.
The missile was launched from an unknown location. Iran unveiled the ballistic missile yesterday as its president stepped up pressure on the United States by defending its right to strengthen military defenses.
Speaking during Friday's parade, Iranian President Hassan Rouhani said "Tehran will press ahead with strengthening its missile capabilities and military defenses."
Previous Iranian missile launches have triggered US sanctions and accusations that they violate the spirit of the 2015 nuclear deal between Tehran and major powers. US president Donald Trump has threatened to bin the agreement over the issue, saying that Iran's missile programme could give it the technical knowhow for a delivery system for a nuclear warhead when a sunset clause in the deal expires in 2025.
Tags : Iran ballistic missile Tehran Hassan Rouhani