Iraq announces victory over ISIS in Mosul
Iraq has declared victory over the Islamic State terror group in Mosul after months-long campaign.
The office of the Iraqi Prime Minister Haider al-Abadi said the PM congratulated the heroic fighters and the Iraqi people on the achievement of the major victory. The victory has come three years after Islamic State declared its self-styled caliphate from the city.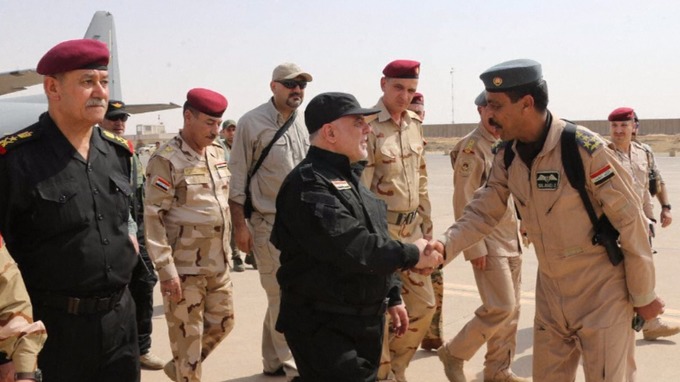 The operation was backed by a coalition led by US battling Islamic State group in Syria and Iraq.
France President Emmanuel Macron was among the first world leaders to offer his congratulations. In a tweet he said Mosul has been liberated from IS.
The office of the Prime Minister said Abadi held meetings with commanders in Mosul and issued a series of commands on sustaining victories and eliminating the defeated remnants of IS. He also ordered to establish security and stability in the liberated city.
The victory comes at an enormous cost as much of Mosul city have been destroyed, thousands dead and wounded and nearly a million people were forced to leave their homes.
The US-led coalition launched military operations against IS in Syria and Iraq in mid 2014, carrying out waves of air strikes against the jihadists and sending advisers to work with local ground forces.
Tags : Iraq ISIS Mosul Haider al-Abadi