Militants kill at least 50 Afghan villagers in Northern Province
At least 50 civilians have been died in an attack by militants on Sunday, when a checkpoint manned by local police was attacked in the Mirzawalang area of Sar-e Pul province in Afghanistan.
The militants then entered the village and shot dead civilians including women and children of Shia community. The spokesman for the provincial Governor said the civilians were killed in a brutal, inhumane way. He also said that seven members of the Afghan security forces have also been killed as well as a number of insurgents.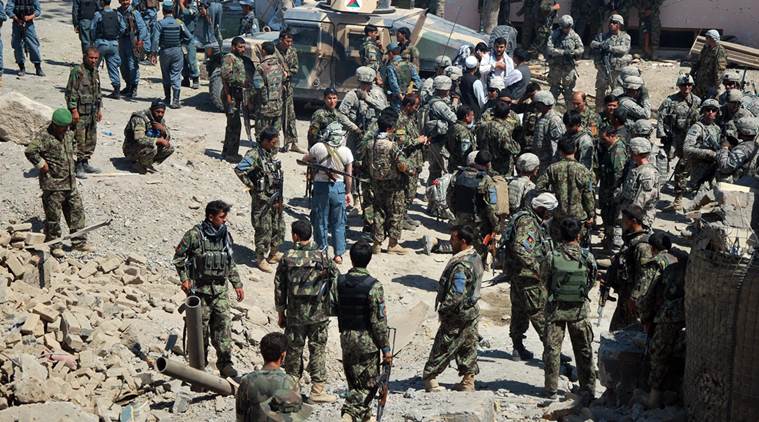 A combination of Taliban and Islamic State group fighters including foreigners were involved in the attack, the spoke person said adding that both are Sunni Muslim militant groups.
The Taliban denied killing civilians, saying that its fighters had killed 28 members of a government-supported militia in the area. Meanwhile, Ashraf Ghani, the Afghan President condemned the attack.
Tags : Afghanistan Taliban attack Shia Muslims