Rohingya Crisis: Aung San Suu Kyi condemns human rights violations in Rakhine
State Counsellor of Myanmar, Aung San Suu Kyi has condemned all human rights violations in the country saying that the government is committed to a sustainable solution to the Rohingya crisis.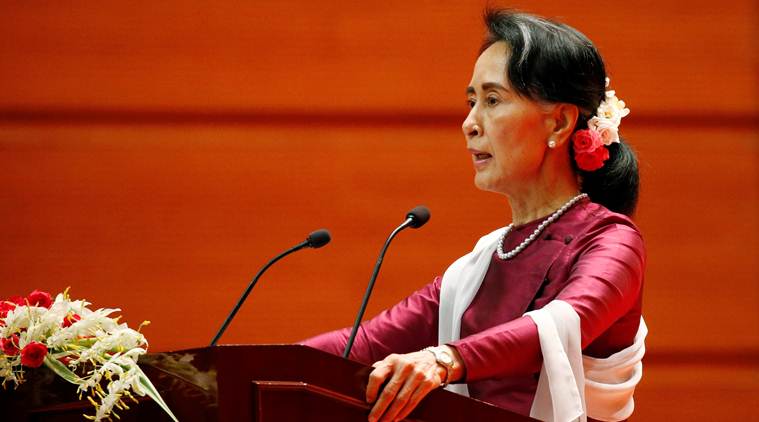 In Nay Pyi Taw, the capital of Myanmar, Suu Kyi on Tuesday addressed the nation for the first time on the violence in the Rakhine State. The State Counsellor in her address said that Myanmar did not fear international scrutiny and is making every effort to restore peace and stability. She said "Anyone responsible for abuses in Rakhine will face the law."
Suu Kyi appealed to the global community to help her nation unite across religious and ethnic lines. She said, "I want to speak to both Muslims who fled and those who stayed to find out what is the root of the crisis." Suu Kyi said, Myanmar is prepared to start a refugee verification process for those who have been forced to flee by army operations and wish to return to the country.
The current wave of violence began through Rakhine State in August, when there was an armed attack on police posts, blamed on Rohingya militants. That led to a massive security crackdown by the military, which UN has decried as ethnic cleansing. More than 4 lakh Rohingya Muslims crossed into Bangladesh, when their villages were being burned.
Tags : Aung San Suu Kyi human rights violations Rakhine State Rohingya Crisis