Strong earthquake hits Mexico, more than 200 killed
A strong 7.1 magnitude earthquake has killed at least 216, including 22 pupils from one school in central Mexico, according to officials. It is the deadliest tremor to hit the country in 30 years.
The epicenter of the 7.1-magnitude earthquake was 4.5 kilometers east-northeast of San Juan Raboso and 55 kilometers south-southwest of the city of Puebla, in Puebla state, according to the US Geological Survey (USGS).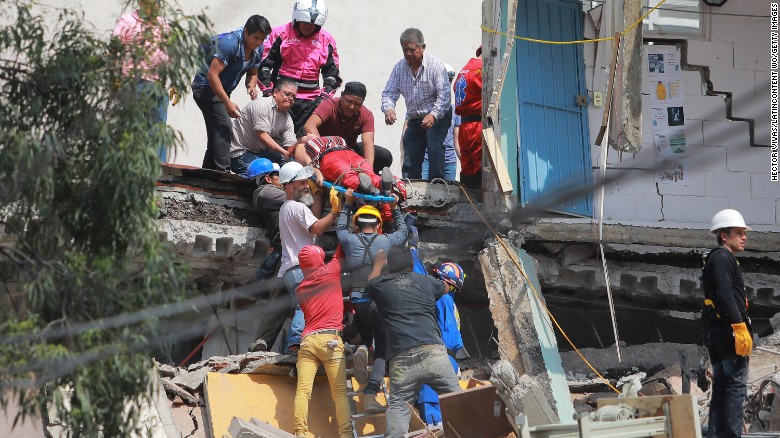 President Enrique Peña Nieto said, "We are facing a new national emergency," on his first address following the earthquake.
According to sources, emergency workers, aided by volunteers, are working through the night to search the rubble of collapsed buildings for trapped people.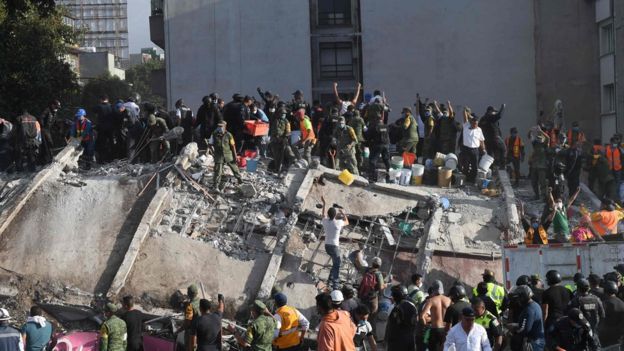 The country is prone to earthquakes and Tuesday's earthquake came more than one week after a magnitude-8.1 earthquake struck off the southern coast of the country, killing at least 90, according to the governor of the hard-hit state of Oaxaca.
Tags : Earthquake Mexico earthquake 200 killed