Union Minister Venkaiah Naidu named as NDA's Vice Presidential candidate
Senior BJP leader and Union Minister Muppavarapu Venkaiah Naidu will be the NDA candidate for the post of Vice President. BJP President Amit Shah announced his name in New Delhi this evening after the Party Parliamentary Board meeting.
Amit Shah said, the decision was taken unanimously by the board adding that the name of Naidu was earlier discussed with the NDA allies and is supported by them.
Prime Minister Narendra Modi, Party President Amit Shah, Union Ministers Arun Jaitley, Nitin Gadkari, Sushma Swaraj, Venkaiah Naidu, J P Nadda, Thawar Chand Gehlot and Ananth Kumar were present in the meeting.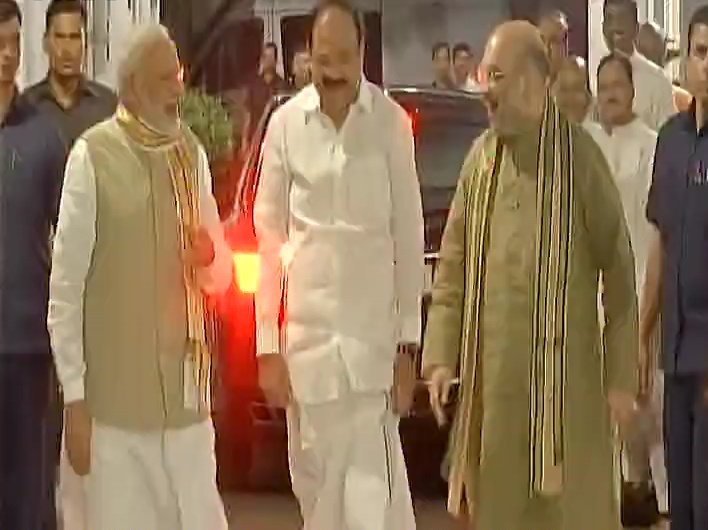 Venkaiah Naidu has been the National President of the BJP Party from 2002 to 2004. He was elected to Rajya Sabha from Karnataka in 1998 and was re-elected to the house in 2004, 2010 and 2016.
"Venkaiah ji has a lot of experience," said Amit Shah, while announcing his name.
Naidu, by profession, Agriculturist, Political and Social worker has been associated with Politics from his college days in Nellore district of Andhra Pradesh.
He also chaired Committee on Petitions and Committee on Home Affairs of the Rajya Sabha. Venkaiah Naidu has also been Cabinet Minister in Atal Bihari Vajpayee's Government. Currently, he is holding charge of Urban Affairs and Information and Broadcasting. He will file his nomination paper on Tuesday, which is the last date for filing the nominations.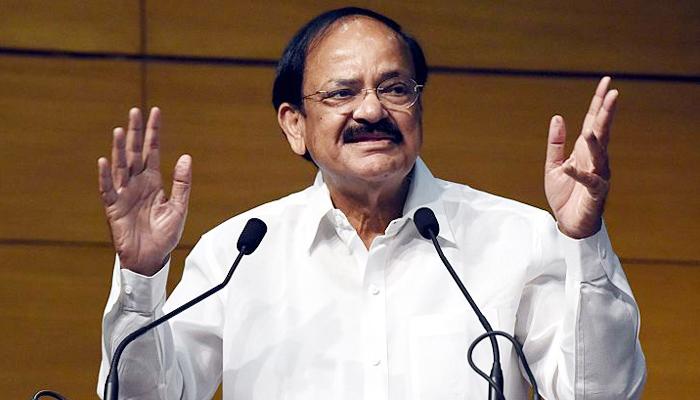 The opposition has already declared the name of former West Bengal Governor Gopal Krishna Gandhi for the post. The scrutiny will be held on Wednesday and the last date for withdrawal of nomination is 21st of July. The polling will be held on August 5 and counting will take place on the same day.
The Vice-President is elected by an electoral college comprising members of both the Houses of Parliament including nominated members. The term of current Vice President Mohammad Hamid Ansari is ending on 10th of August this year.
Tags : Vice Presidential election M Venkaiah Naidu NDA Amit Shah